10 Tips for Effective Ecommerce Web Design that Brings You Sales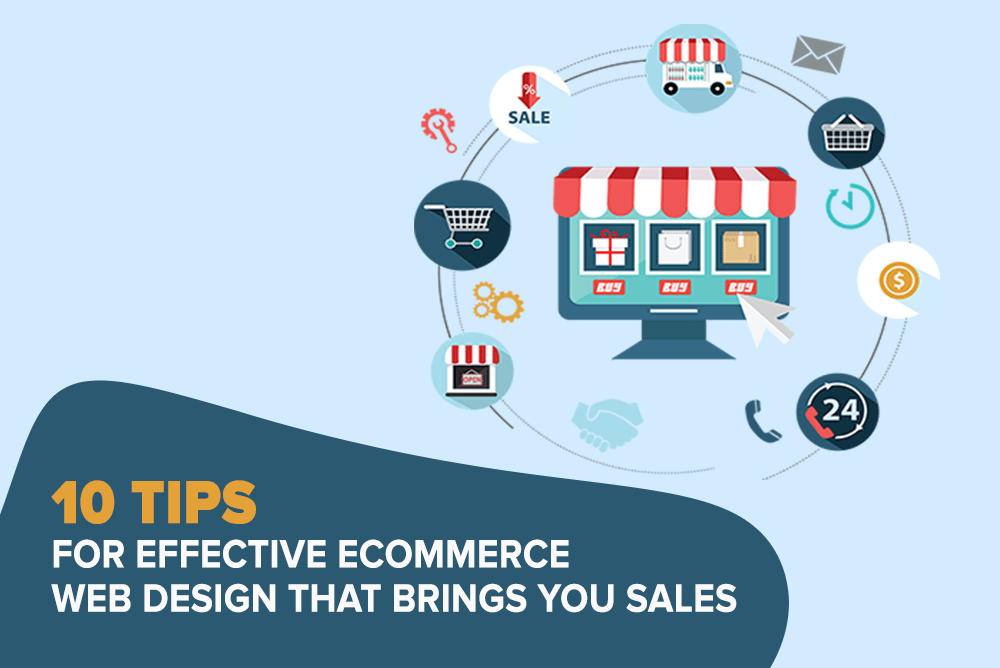 Online retailers use innovative marketing strategies to lead customers to their products or services. But no matter how good your marketing strategies are, you could lose valuable customers if your website is not optimized for sales. Captivating e-commerce web design is crucial for transforming e-commerce site visitors into customers. Ideally, the design of a website should make the purchase process as stress-free as possible.
Before you decide to hire the services of any e-commerce website Development Company in India check out the major factors that can make your site a hit with your customers.
Mobile optimization: Today, the chances of a user visiting and shopping from your mobile site or app are high, so make sure your website is optimized to look good on mobile devices. Get in touch with us to create a mobile-ready eCommerce site.
Mobile responsiveness: Optimize your e-commerce website and adapt it to any type of screen by ensuring that all the images display well on different devices and operating systems.
Load time: The chances of mobile visitors leaving a website is high if the loading time is more than 3 seconds. Make sure that the images and the design elements on your website do not slow it down.
Checkout process: A complicated checkout process is one of the main causes of high cart abandonment rates. Consider having a simple checkout process that does not ask for too much or unnecessary information from the customer.
FAQ page: Providing your customers with answers to commonly asked questions saves them time and also establishes their trust in your product knowledge.
High-quality photos and product descriptions: Low-resolution images can be an absolute turn off and could even lead to customers thinking that your products are of poor quality. The photos should do justice to the products you wish to sell.
Social media: Make sure to include your social media pages on the website so that users can get quick updates on the products and services that your market through those pages.
Distracting elements: A pop-up window pestering users to sign up for newsletters or avail offers can be extremely annoying and can cause customers to abandon the cart or leave your site. Minimize distractions as much as possible and focus on highlighting your products or services.
Shopping cart icons: A shopping cart icon can improve your conversion rates, so make sure it is visible in all the pages. Choose a recognizable icon that stands out and is easy to find.
User reviews: Reviews on e-commerce sites is a source of valuable information for customers who wish to know how other users feel about the product/service. Having a review section helps customers make better purchase decisions and can also boost the sales of a high-quality product.
If you don't have the time or technical expertise to implement the tips listed here, worry not! GyanMatrix has delivered customer-centric and intuitive websites as per the client requirement. Our team includes some of the best web development experts who can develop highly efficient shopping websites. We are one of the leading e-commerce website development experts in Bangalore to build you a site that sells. Contact us now!