Nothing But Poetry – GAT2017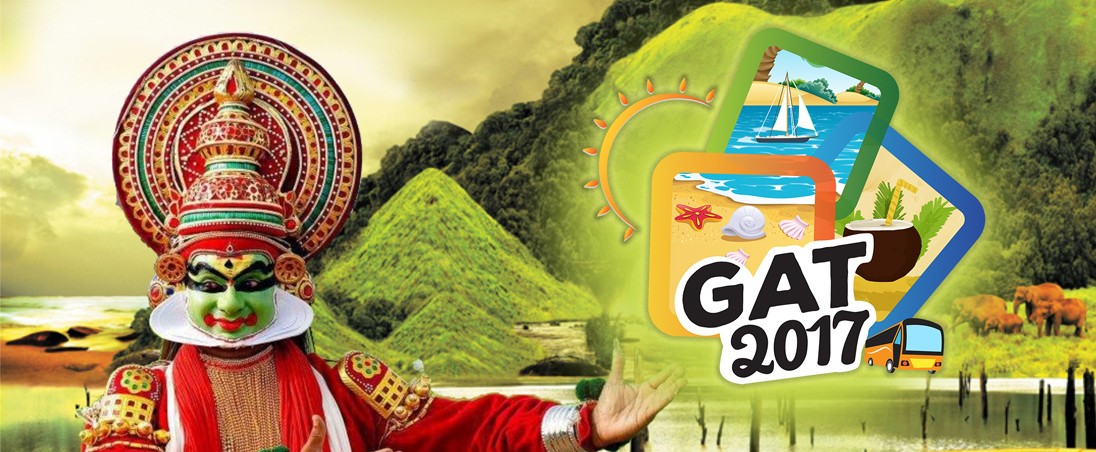 "Assemble in the cafeteria at around 6, eat all that you want, and all that you can now itself!", came an announcement.
"Right .. we are going to have to eat as much as possible, even though the time might be odd now, lest we reach Cherthala late!", sang everyone's minds, as the hunger to eat, and the hunger to let a collective roar in their buses and elsewhere to signify our journey into the center of happiness, bonding, recognition for everything we've done exemplarily, and plain .. 'family time' with our GMX family, kept growing every passing second, much like what fire does to the air we breathe. The 6th of April was about to end.
**
Cherthala, Kerala:
The next day, a tranquil breeze welcomed our tribe, as we all walked out of our buses after a ride fraught liberally with dance, songs, hurdles and for some, long stretches of sleep. I'll get back to you .. you the one reading it with eagerness, later. But Cherthala first.
![](/content/images/2017/04/229A2441.JPG" style="width:700px;"))
Cherthala, welcoming us for our GAT2017
A tranquil breeze welcomed us with ostensible love as we were stepping out. Ostensible because it was instantly felt; 'love' because only later did we realize how much the sweat from the sultry air would be a part of all the fun and games we had, and how much it did its best to act as a Protector Of The Realm ( realm being us! ). Thank you, Arabian Sea! And, yes, that was a nod to Game Of Thrones. 😉
![](/content/images/2017/04/229A2522.JPG" style="width:700px;"))
A picture of us disembarking from one of
the booked buses
Vasundhara Sarovar Premiere, the resort in Cherthala, by the unimpeached serenity of the backwaters, welcomed every cog of our tribe by dotting a Chandan above the eyes, and a smile each from said welcoming hosts, with warmth, directed with graceful precision, right into our eyes.
![](/content/images/2017/04/229A2570.JPG" style="width:700px;"))
Getting that Chandan dotted on the forehead
**
A walk around this resort, when the ride had calmed, revealed, in forms of art affixed to walls, the essence of the traditional culture of Cherthala's, in turn, that of Alleppey's, and in turn, that of Kerala's itself. Pristine – the wallpapers, the paintings, the statues of medieval-looking Kathakali performers scattered about in the massive world of the resort were pristine! Cherthala, this little town of of backwaters and rivers that scythe through it, was a beauty; is a beauty!
**
Vasundhara Sarovar Premiere welcomed us all; directed us to our rooms and went about being fully ready for the breakfast that was to follow.
Every single one of us scampered for a shower, a change of dress and for a stretch of a few minutes on what we found out to be beds that sucked us in with the sheer comfort that they were built to provide at all times!
Hunger – now a recurring theme in this piece – took precedent after a while, and, with message put across to everyone on one of our Telegram groups, we reached the food place. Food was devoured merrily. Food was devoured merrily even as the hunger for something else started rumbling in our tummies and tugging at our hearts – the one for the games we were to play and watch.
This writer was a touch late to the realm were the games were on, but my being late made me appreciate the fervency of enthusiasm our GMX folks were exhibiting with exuberance. Yes, the desolate but artfully done pathways that lead to the area by the backwaters dock, wherein the event was happening, with only a faint whisper of the excitement that I'd see later being evident, lead me like they should, to more than a 100 of our people cheering for the little games that friends and teammates of the cheering throats were playing.
![](/content/images/2017/04/229A2995.JPG" style="width:700px;"))
How the deafening cheers were made!
"Who'll pick up and pour water into a bunch of big tubes first? Who'd orient themselves and break the pot dangling midair in the game of Uriyadi we played?", were some of what the exultant cheers spoke. They were what were instantly palpable. Trivial games you might say. Perhaps; But not to us. Not to our tribe that let out unbridled happiness in unison; in a way not seen oft in our fast-food world!
![](/content/images/2017/04/acto.jpg" style="width:700px;"))
Said bucket game and Uriyadi, shown to be in tandem
Bellies hungry for this song of unison were fed. Bellies hungry to see our tribe forget work for but a fleeting moment, at the least, were fed. Drenched in sweat from the humid air, and drenched in joyous euphoria from games that harked back to days before the invasion of mobile games, we trudged back to our room.
"We gotta sleep, bathe and be ready before evening, for the night is dark, and full of .. dance, music and more", we thought to ourselves, as our eyelids clamped tight and eased us to sleep. And, yes, that was a nod to Game Of Thrones. Again! 😛
**
The time was 5:30. The sun was setting. The MC's, one draped in a dress of elegance, and the other, in shorts and a matte black Floyd tee, took up the stage with two other MC's – both of whom were shining examples of elegance and swagger. The crowd had pooled up.
"Good evening, guys!" roared one, on stage, and the crowd gave the roar back. Taking the energy emanating from the crowd in, said MC, along with another, called out with apparent cheekiness, the contestants of the traditional rampwalk that GMX had planned.
![](/content/images/2017/04/The-MCs.JPG" style="width:700px;"))
The MC's, seen together after they'd finished hosting the event
With not a single speck of energy dying, the evening went on, unhindered, as our boisterous MC's and performers went about stunning us all with both deliberate and uncanny knack for laying the cloud of entertainment upon us. Dance? Check! Music? Check! Entertainment? Check! And so went the evening..
![](/content/images/2017/04/BeFunky-Collage1.jpg" style="width:700px;"))
Our people flaunting their immense talents
The sun had set deep into the depths of where it goes every evening, when the show was on the verge of beginning. But we didn't need to wait for another day for the sun to raise up, for the talents in GMX that had been hidden til then, came out blazing, lit the sky up; mesmerized us. We were there; we were all there, watching it all, transfixed with mouths wide agape!
The MC's took to the stage, thanked the dazzled crowd and yelled with exuberance, something along the lines of, "Guys, don't let your wide open mouths be wasted. Go. Go have the amazing food we have in store!!", and directed the crowd to where they should go. As they were starting to leave for the food, they also added, much to the delight of the crowd, that there's a proper dance floor, set up in a way that makes one dance to the beats the DJ and the tribe itself wants to play!
![](/content/images/2017/04/dj.jpg" style="width:700px;"))
Move it Move it! Move it with style and grace!
**
But then the night ended.
Alas! The night ended.
But end it did, with flair,
for people danced;
swayed blithely.
Alas! The night ended.
But end it did with contentment,
for our people were treated
to delicacies carefully made.
Alas! The night ended.
But end it did with contentment,
for people, friends, and new friends
joined hands, spoke,
laughed and pulled each others' legs.
The night ended,
Late after the show,
With hearts giving off a glow
Of contentment,
As we walked off in the moonlight
To the rooms of ours,
To sleep in peace
For there was another day
A day of recognition
As we were to be sat
In the coming evening
For the all-important 2017GAT!
**
Sorry that this writer had to slip into something like poetry. The writer just.. had to, for, the day, the eve and the night were all .. something like poetry. They were all .. nothing but poetry.
Nothing but poetry because of the all the beauty that you've seen to be described in this piece.
Nothing but poetry because of the way we instantly managed to solve the puzzle of a broken down bus, and march into the heart of Cherthala, unscathed, like the pride of proud lions that we are! 😉