August All Hands – GMX, 2018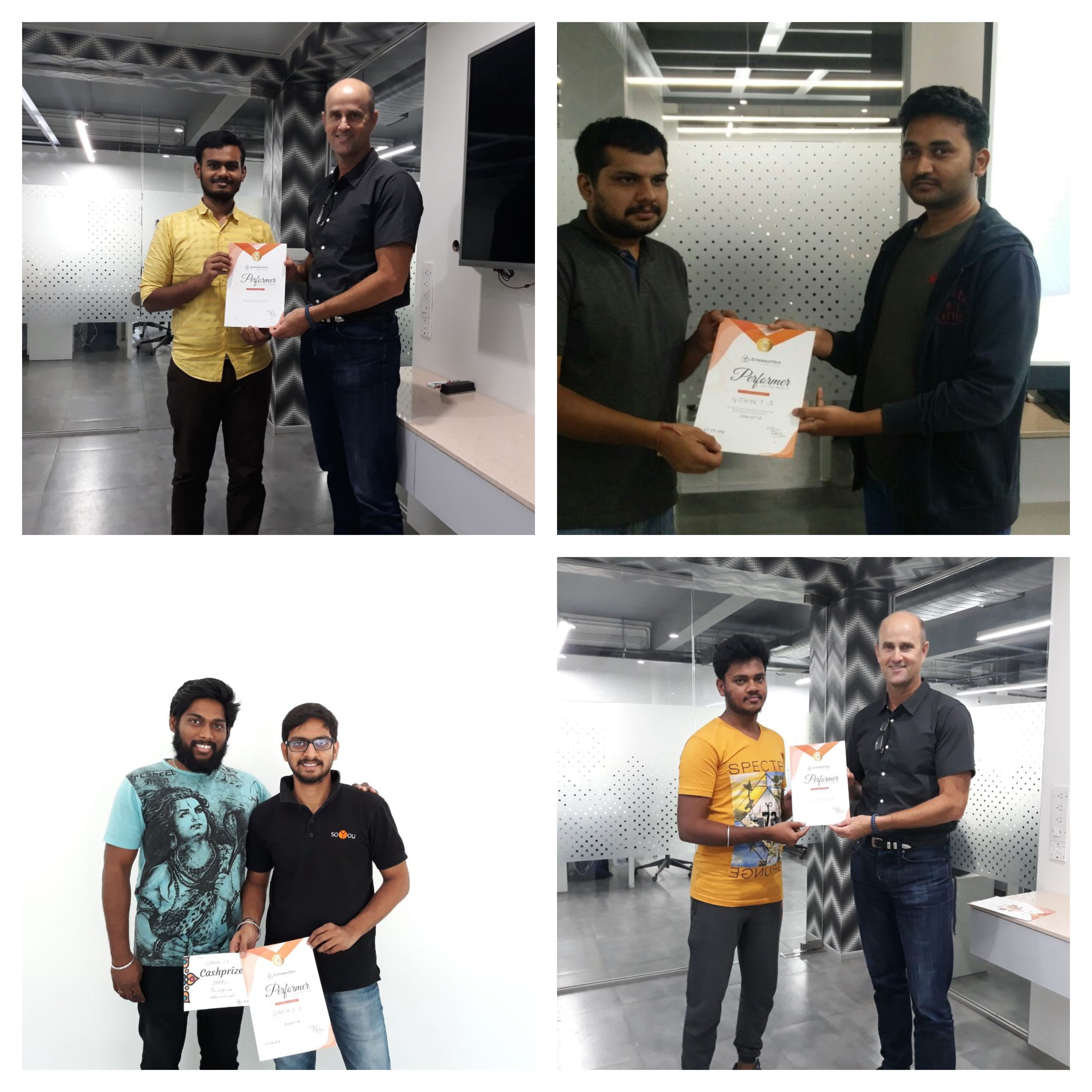 "To be breathing at this point of humanity's existence, and to be working now, using the brains alone and achieving things our ancestors couldn't, we need to be thankful. We are a creative bunch with a penchant for solving problems, and that alone is fascinating. We're at a stage where if our ancestors were alive, they might have tinglings of envy in them, looking at us", started Sam Neff, a Director at GyanMatrix, and the CTO of Global English, towards the end of the GMX All Hands, the first of this Quarter.  He spoke things of similarly riveting topics, but this paraphrasing will do, I hope. How well the sense of awe and gratitude was instilled!

—
As the clock's hands touched the indicators in the device that sing, "half past 5", GMX' employees had gathered together in anticipation of the event. "Hello and good evening", came, amplified by the mic, as the host kick-started the show. Without much time getting wasted, to the last beat of the nomination video, we started handing over the awards to the ones that won. Curious to know all those who won?
The victorious people of GMX
Four different teams within GMX had nominated their best formers. Get to see them getting awarded the awards they've deserved!
Team FT – Nithin TS
Global English – Vignesh R and Krishna Pravin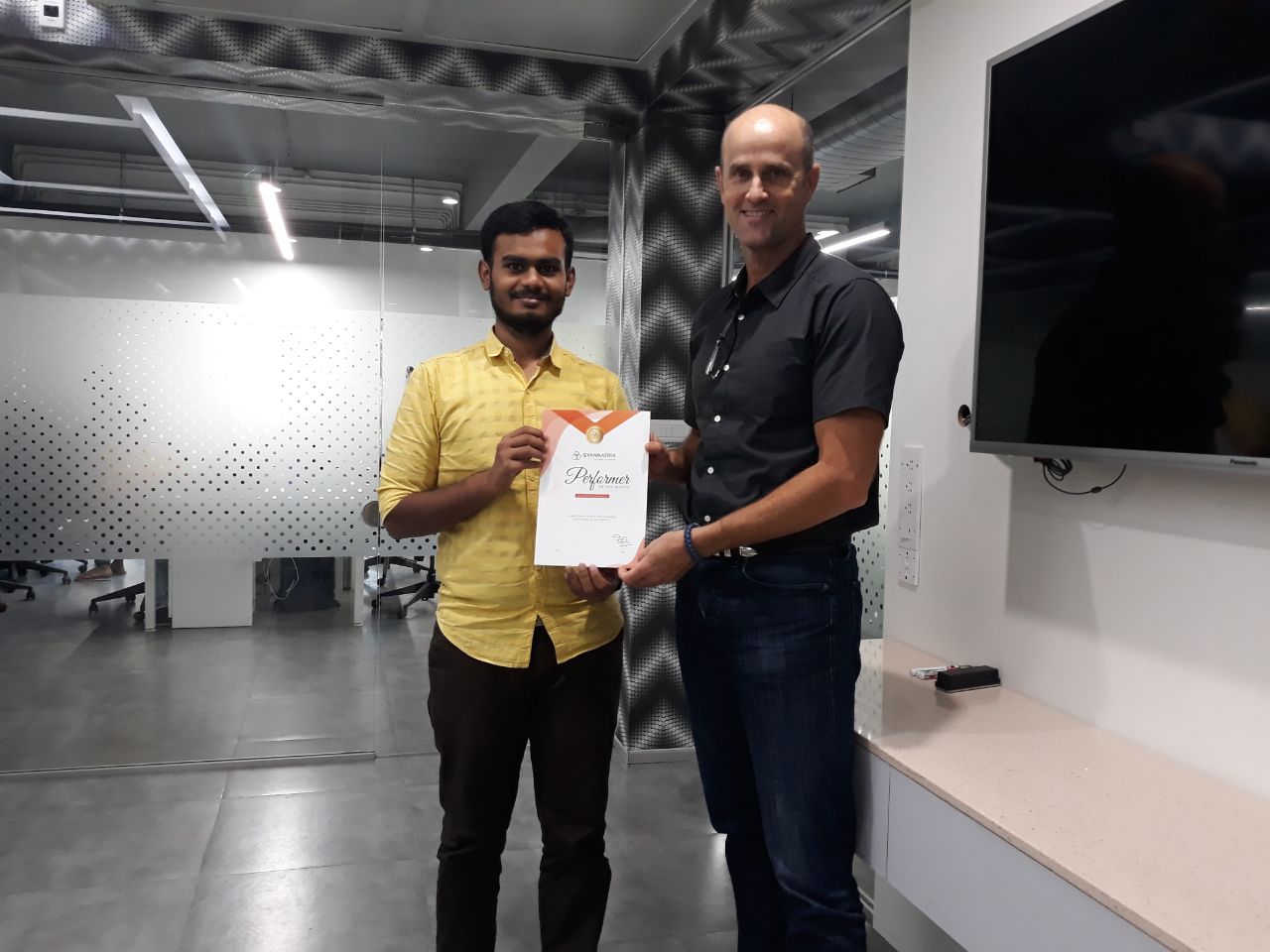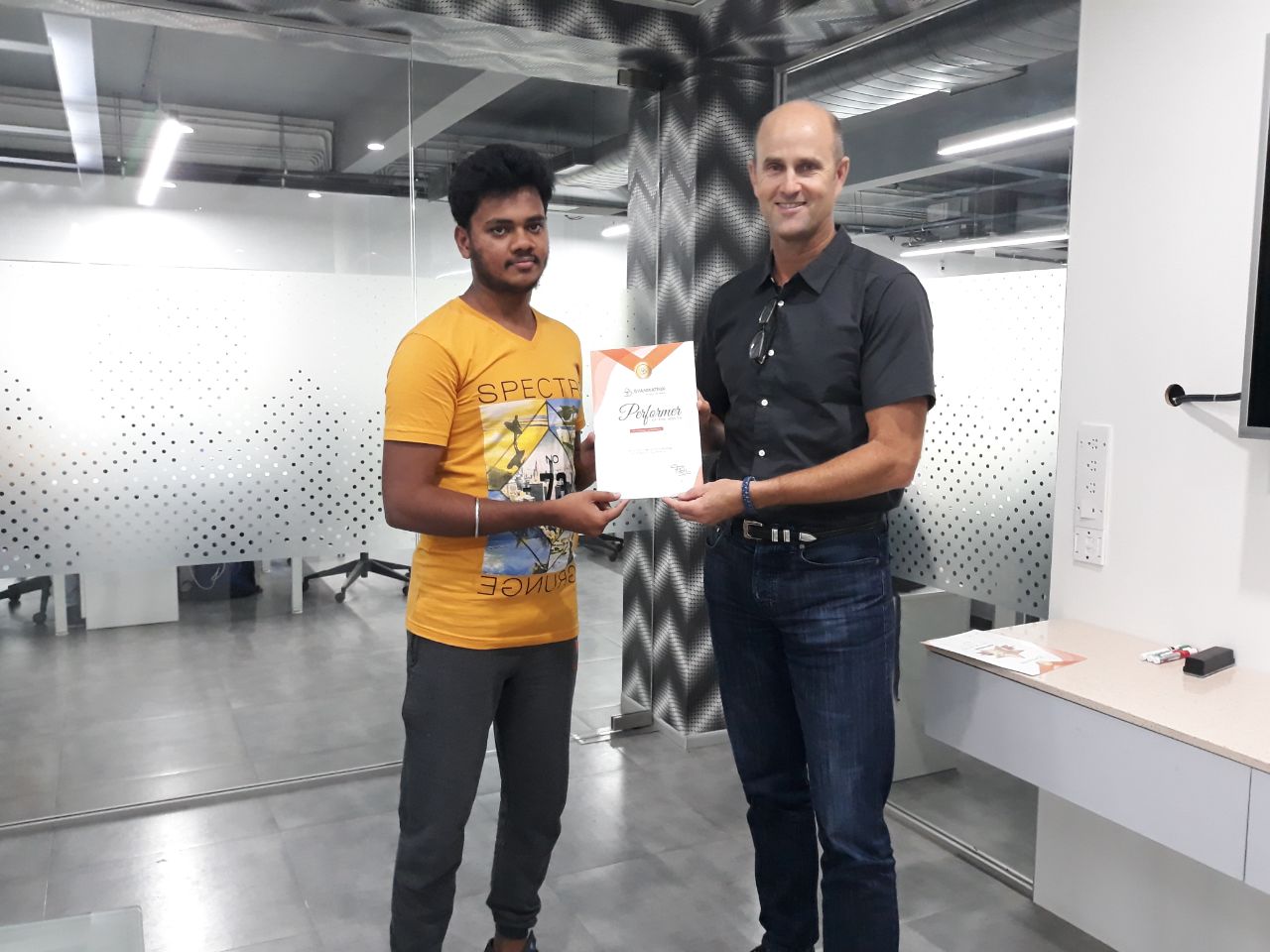 Team SoYou – Suresh SC!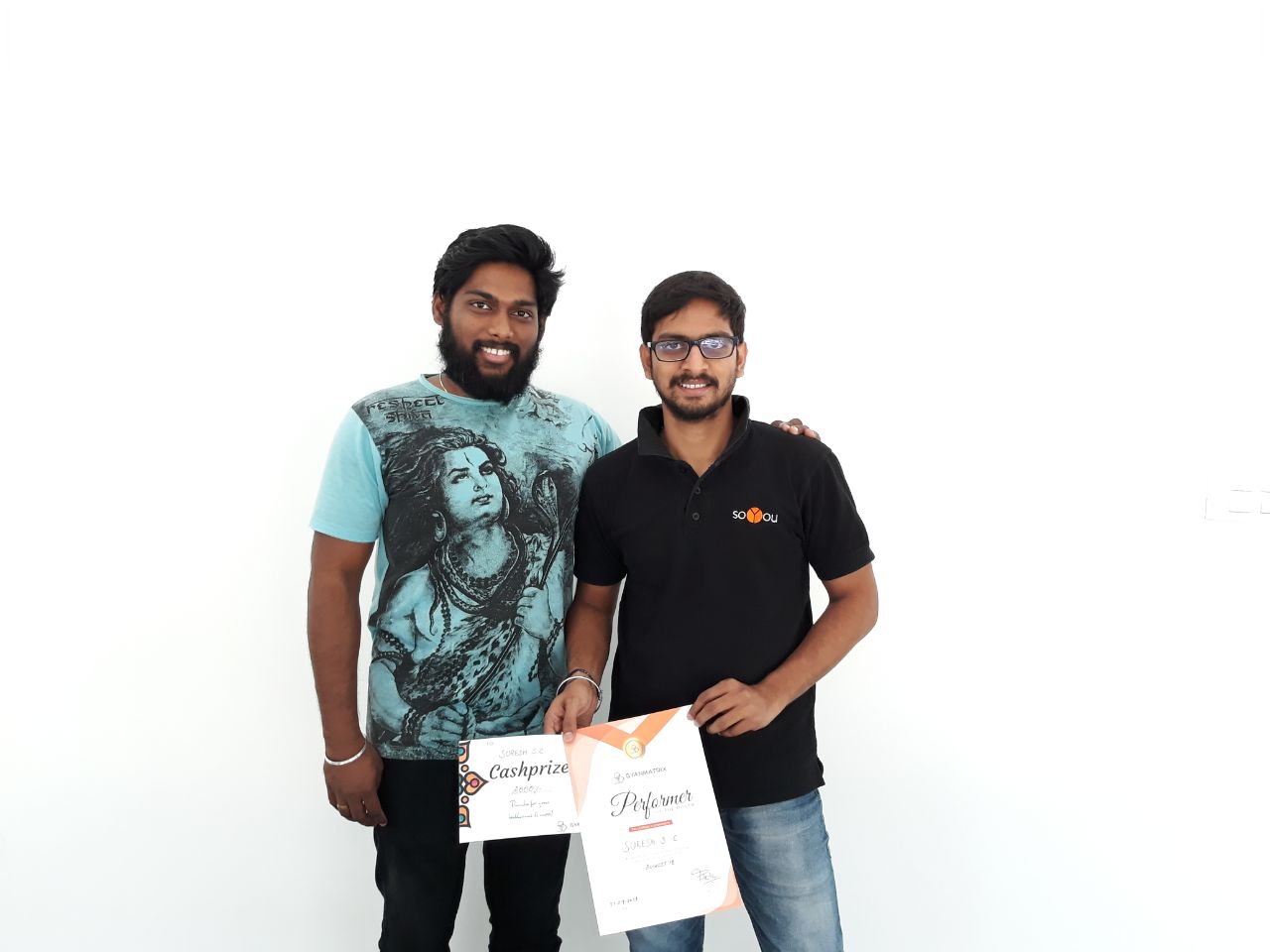 Of course, team presentations happened, too. From them, we got to know so much on what GyanMatrix had been up to in the month that had gone by. One really has to be present to appreciate the splendour of it all!
Rajan and Balu too, along with Sam, were the biggest presence at the stage when they all were at the fore, giving extempore speeches each.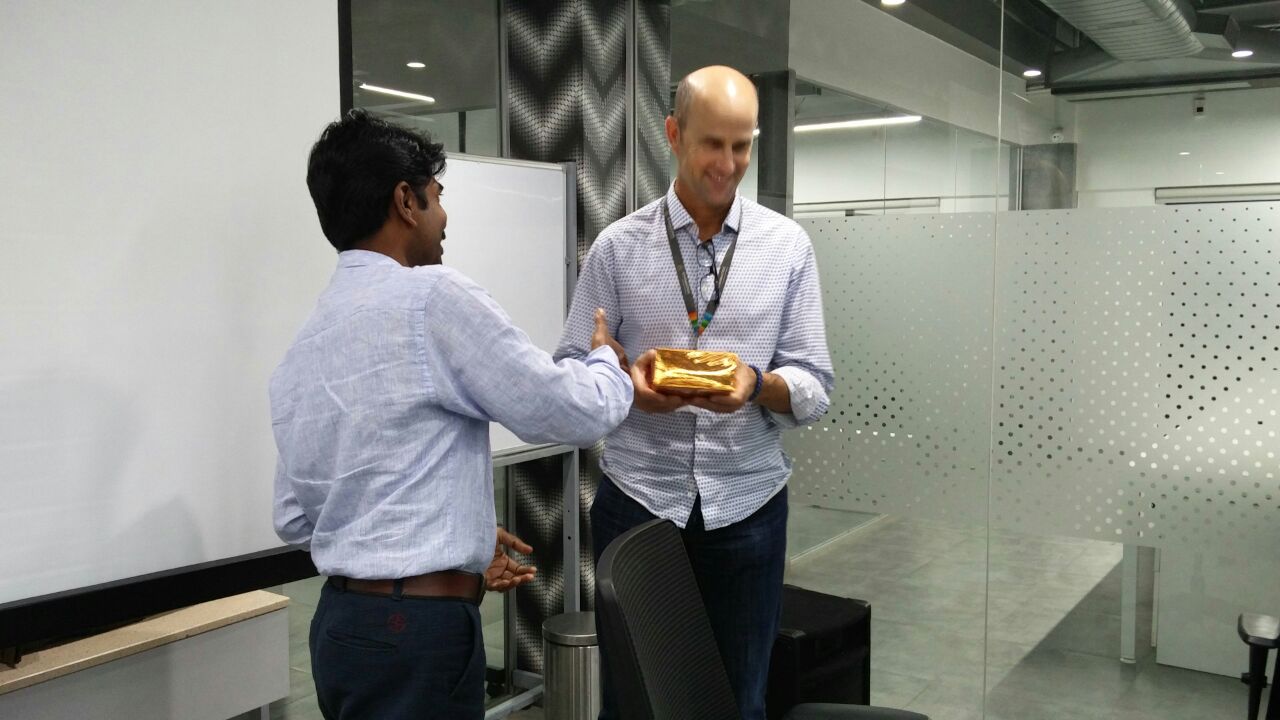 The event ended with Rajan gifting Sam with a gift, and just like that, the wonderful evening of All Hands had ended.