Benefits of Building an MVP App for Your Business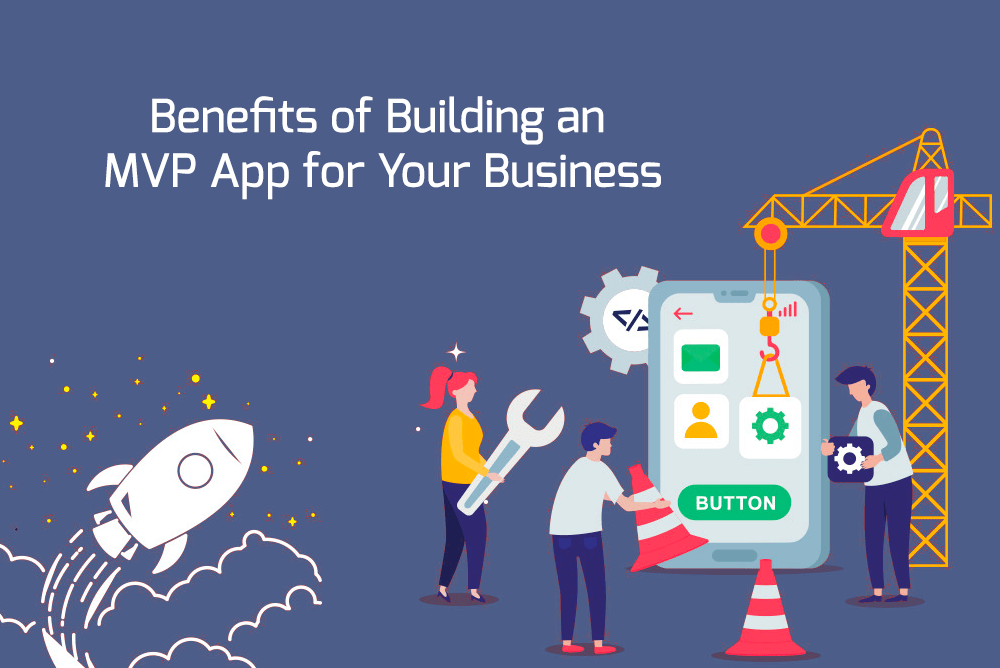 Creating an app just got easier with MVP. With the latest technological advancements, companies have replaced the age-old methods where you bargain over the ideas of your application with an app development team.
Traditional methods take longer in developing an app and the corrections and rework are just too many. Back and forth calls and hustle to get things done to ruin the joy of building an app from scratch.
Today, MVP app development companies approach through MVP. Minimal Viable Product(MVP) helps in an early product release with features that are vital for the release to happen. 
For example, a product-based app will have a lot of features. However, with MVP the app development company prioritizes components that need to be done before the short release period. This doesn't mean that one has to keep it simple and inefficient just for a short release.
MVP lets you update features whenever you like. This way, the vital features important for a transaction go up in the first attempt. With data, companies analyze user behavior and predict future transactions. Newer features are added to the app to improve customer experience.
Sometimes, there are features that help in no way or rather give a bad feel to the user. These features are deleted and upgraded with better options.
Important Features of MVP
Lower your initial investment
Early Release 
Instant Feedback
Smart updates based on data
MVP App Development Company in Bangalore
If you're looking to achieve all of the above with an industry-recognized app development company, then GyanMatrix is your best bet! GyanMatrix is a highly reputed MVP development company that has a dedicated team working only on MVP apps. We take care of all end-to-end app development requirements. We are upgraded with the latest technologies and tools that help u deliver high-quality apps in a short duration of time. We are known for our on-time delivery and error-free apps. We also support a customer support platform that's available at your service 24*7.
Get your app created by some of the best minds in the industry! Call us at (+91) 9139393333 or write to us at [email protected]