Web Application Development
GyanMatrix is a leading custom web application development company in India. We have designed and developed websites for organisations from all sectors and verticals in the last 15 years. When a client requests for a website development, we do an intensive research about the business, the industry and the competitors to help build a high-performance website for your company. From designing the framework to testing the website, we have skilled teams for each process of the website development. Our in-depth expertise and varied experience make us one of the best web app development companies in Bangalore.
Choose the Right Website for Your Business Model
One of the major factors that determine the success of an online platform is the type of website you have. GyanMatrix web app development company has worked on all kinds of websites and can develop one based on your business requirements and brand. A few of the popular business website styles are: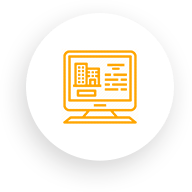 Business Website
The major purpose of a business website is to create an online address for your business where customers can find out more about your company and the services and products that you offer. So, a business website design should be professional and reflect your brand image. The website should also give information about how prospective customers can get in touch with you to avail your services.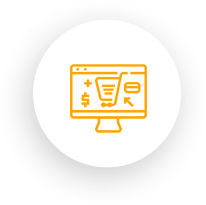 E-commerce website
If you are planning to have an online shopping store or an online outlet where customers can directly avail your services or purchase products online, e-commerce website is the best option. An e-commerce website will have features such as shopping cart, recommendations, search option, payment gateway and more to deliver an interactive customer experience. GyanMatrix custom web application development company offers customised ecommerce website development services for companies that want to create an online shopping portal.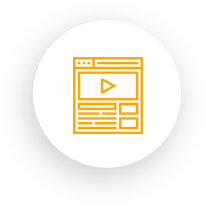 Media Websites
As the name says, this kind of website is for newspapers and television channels that want to have a digital address. The layout of the website will allow users to take a quick look at the latest news and updates in different locations. Media websites are a great options for print magazines that want to increase their reader base or reach out to global audiences. The ads displayed on the website can help the business generate revenue through this model.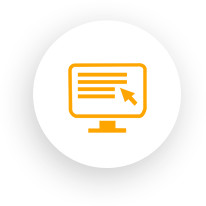 Web Portal
This kind of website is usually designed for internal use in an organisation. It will have a login and personalised views for each user. The purpose of the website may be to give updates to the users, share information, provide schedules or allocate tasks. The framework with pages and tabs can be designed based on the purpose of the web portal. A web portal usually has a simple design, a user-friendly interface and document sharing options. A reputed web app development company like ours can easily build a web portal for your organisation.
Once you have decided the type of website you want to have for your business, GyanMatrix can make it live. Drop a mail at we@gyanmatrix.com for details regarding portfolio and quotes.