Digital Transformation Services
Although artificial intelligence and data analytics are forging new pathways in the way businesses are being run, there are still many companies that follow traditional methods and processes. In the current digital era, it has become mandatory for businesses to avail digital transformation services in order to digitize their organisations and survive in this competitive market.
What is digital transformation and why is it essential for businesses?
Techopedia defines digital transformation as "streamlining of business process through digital computer applications and hardware to achieve collaboration and interaction between its partners as well as provide greater customer value." In simple words, it means replacing manual methods with digital solutions and automating businesses processes wherever possible.
There various ways in which organisations can benefit by digital transformation are: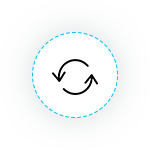 Streamlines the process
Organisations can make use of the latest technological innovations to streamline their business processes. Technology can enhance collaboration, usability, performance and proficiency of the process. It also automatically creates a track of the process flow, which takes away the need for manual documentation.
Cost-effective
One of the most important reasons companies should avail business transformation services is because it is cost effective. Organisations can make a one-time investment in technology and reap multiple benefits, year after year. Digital transformation gives you a good return on investment.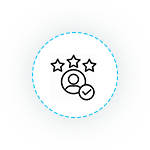 Better customer experience and improved customer relationships
One of the biggest advantages of digital transformation is that it helps organisations build better relationships with their customers by offering better experiences. Data-based decision making is also enabled by use of digital technology.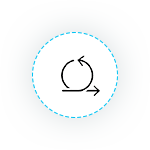 Improved agility and performance
Adopting digital technology and data engineering services for certain processes can free up valuable time for specialists who can focus on research and development and enhancing the quality of the products or services provided. In the long run, it will prove to be very beneficial for the business.
Challenges of Digital Transformation
Though there are many advantages of going digital, many organisations are hesitant to avail digital transformation services because of the numerous challenges. The first and the biggest challenge of digital transformation is the employee. Change is not something that most employees can readily accept. Also, the workforce may not have the expertise to deal with the new technology, which can also be the reason for their reticence in adopting the new technology. The other challenges for digital transformation are organisational structure, limited budget, lack of expertise and lack of strategy for digitisation.
How to overcome the challenges?
Organisations that want to overcome the challenges and digitize their processes can avail expert digital transformation services offered by GyanMatrix. We are one of the top software development companies in India and have offered technological solutions for companies across different sectors and verticals. We have the knowledge and expertise to help in your company's digitization process. If you want to take your business to the next level, contact us right away.
Frequently Asked Questions
What is a digital transformation in business?
Digital transformation in business refers to the replacement of manual methods with digital solutions and automating business processes wherever possible. It helps partners collaborate and interact amongst themselves and also provide better customer value.
What are the advantages of digital transformation?
Digital transformation offers the following advantages:
Streamlines the business processes which makes them efficient, allows for more collaboration and their ability to track process flow and removes the need for any manual documentation whatsoever.
The return on investment is good as it is a one-time, cost-effective investment that delivers benefits over and over again.
Allows businesses to build better customer relationships by offering them superior experiences.
The main areas allow for data-based decision making that is more effective, accurate and delivers better results for everyone.
Frees up time of employees to focus it where it matters. It allows to devote more time to research and development and improve the quality of products and services over a period of time.
Do you have any recommendations for digital transformation for startups with limited resources and budgets?
Startups with limited resources and budgets can avail the expert digital transformation services offered by GyanMatrix. We have helped scores of companies across different sectors and verticals with our knowledge and expertise. We can provide the right technological solutions to suit the startups' budget availability and help them reach the next level.
What are the main areas of digital transformation?
There are four main areas of application of digital transformation namely business processes, business model, domain and to the culture or organizational structure of the company.
How can I measure digital transformation progress?
Following are some of the metrics to measure the progress of digital transformation in any company:
Customer experience and satisfaction
Employee satisfaction
Operational performance
Productivity
Quality
Return on investment
Net revenue
Profitability
Cost control
Innovation
What do I need to do to make my digital transformation successful?
Following are the three important steps to ensure that your digital transformation is successful:
Clearly conveying the issue at hand and effectively communicating the way forward.
Establishing the Key Performance Indicators (KPIs) to measure the change brought about by the digital transformation.
Roll out the actions ensuring collaboration amongst everyone.
Why do I need to Select GaynMatrix for digital transformation?
Our passion for creativity, expertise and experience and a dedicated team of professionals enables us to deliver high-quality services at affordable costs. We are with you from start to launch and beyond which basically means that we support you at every step of your digital transformation process and ensure your success.