Digital Transformation Services
Although artificial intelligence and data analytics are forging new pathways in the way businesses are being run, there are still many companies that follow traditional methods and processes. In the current digital era, it has become mandatory for businesses to avail digital transformation services in order to digitize their organisations and survive in this competitive market.
What is digital transformation and why is it essential for businesses?
Techopedia defines digital transformation as "streamlining of business process through digital computer applications and hardware to achieve collaboration and interaction between its partners as well as provide greater customer value." In simple words, it means replacing manual methods with digital solutions and automating businesses processes wherever possible.
There various ways in which organisations can benefit by digital transformation are: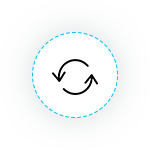 Streamlines the process
Organisations can make use of the latest technological innovations to streamline their business processes. Technology can enhance collaboration, usability, performance and proficiency of the process. It also automatically creates a track of the process flow, which takes away the need for manual documentation.
Cost-effective
One of the most important reasons companies should avail business transformation services is because it is cost effective. Organisations can make a one-time investment in technology and reap multiple benefits, year after year. Digital transformation gives you a good return on investment.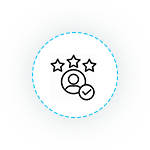 Better customer experience and improved customer relationships
One of the biggest advantages of digital transformation is that it helps organisations build better relationships with their customers by offering better experiences. Data-based decision making is also enabled by use of digital technology.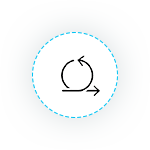 Improved agility and performance
Adopting digital technology and data engineering services for certain processes can free up valuable time for specialists who can focus on research and development and enhancing the quality of the products or services provided. In the long run, it will prove to be very beneficial for the business.
Challenges of Digital Transformation
Though there are many advantages of going digital, many organisations are hesitant to avail digital transformation services because of the numerous challenges. The first and the biggest challenge of digital transformation is the employee. Change is not something that most employees can readily accept. Also, the workforce may not have the expertise to deal with the new technology, which can also be the reason for their reticence in adopting the new technology. The other challenges for digital transformation are organisational structure, limited budget, lack of expertise and lack of strategy for digitisation.
How to overcome the challenges?
Organisations that want to overcome the challenges and digitize their processes can avail expert digital transformation services offered by GyanMatrix. We are one of the top software development companies in India and have offered technological solutions for companies across different sectors and verticals. We have the knowledge and expertise to help in your company's digitization process. If you want to take your business to the next level, contact us right away.
Yes, it's a psychedelic crisis for the world. With all this happening, we humans are repelling and evolving. When its an emotional release and war, Yet out of all this,[…]
Read more