Highlights on the discussion about Entrepreneurship experience with Hariharan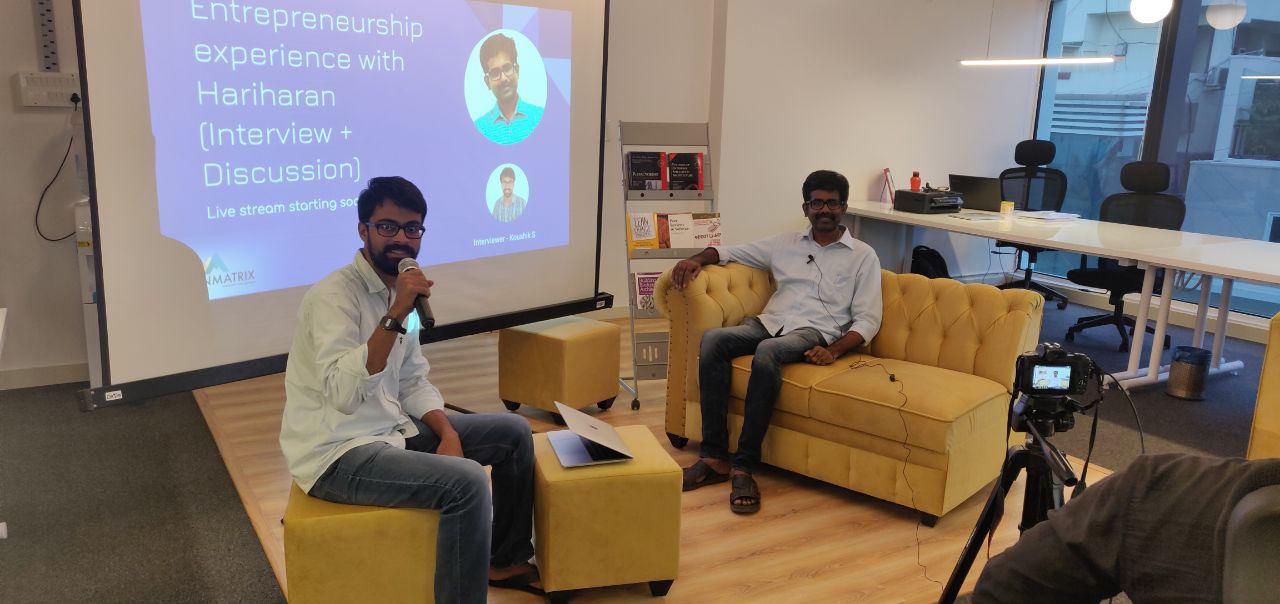 This is one of the fine opportunities where I got to interview the co-founder of GyanMatrix. The overall discussion went for an hour. Here are some of the interactions which we came across. I started the interaction with a saying "You need to enter a conversation assuming that are going to have something to learn".
Question: There is no metric for defining an Entrepreneurship. How do you see Entrepreneurship?
Reply: Entrepreneurship is about solving a problem in the real world. The main aspect is that an Entrepreneur owns the problem from end to end, who necessarily needs to have multi-dimensional skill.
The conversation gradually extended into a discussion with the audience about things like per-capita income and the difference between a Businessman and an Entrepreneur.
Followed by, there was a discussion about the market economy and the possible reason for an increase in the number of new ventures being established in recent past.
When there was a question from the audience about the investments to run a startup, the conversation moved towards the investor perspective of funding a venture and preparation of pitch decks.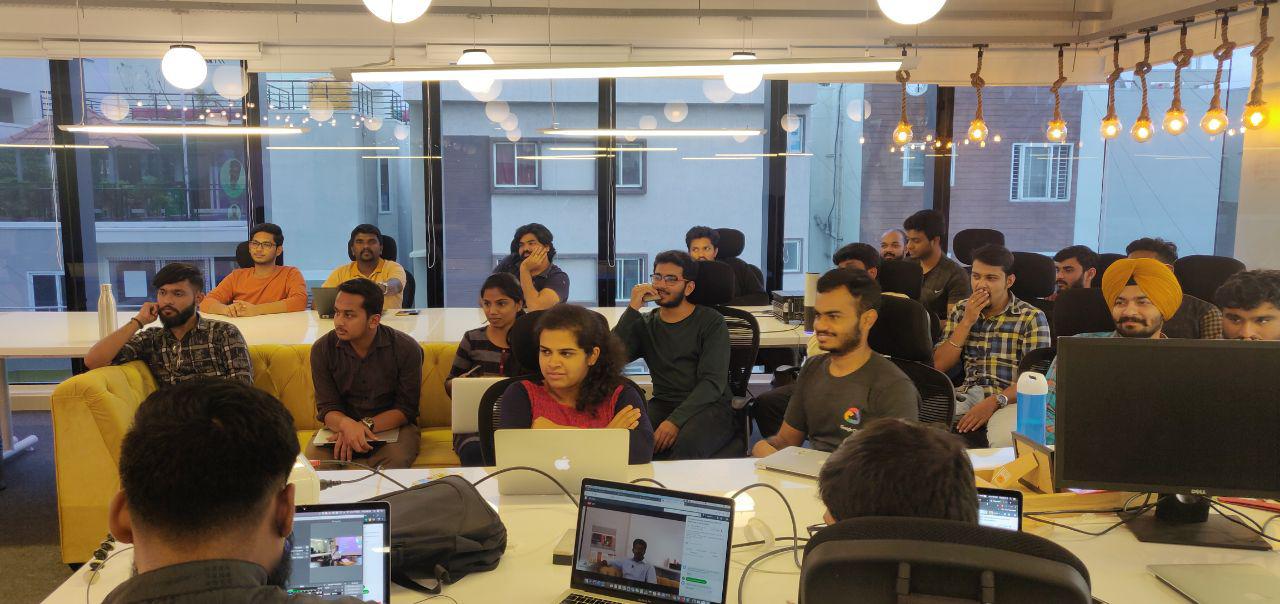 Also, there was a question from a facebook follower during the live session.
Question: How do you keep going when it gets really tough?
Reply: This is not only for Entrepreneurs but generally "If you have a passion to be successful you have to find some way to solve it".
Next, we were talking about, Why the percentage of the companies which are sustaining over the decades is low? This led to many perspectives about startup failures, the bell curve of the business and so on.
Towards the end of the session, there were many interesting questions from the audience. How to choose the right co-founder? At what point a company is no longer a startup? How to run a startup in a lean way?
As I said, in the beginning, I learned something from the interaction, so did most of the people in the hall.
NOTE: The recorded footage is a bit laggy because of streaming issues.
Do check out the full interaction over here: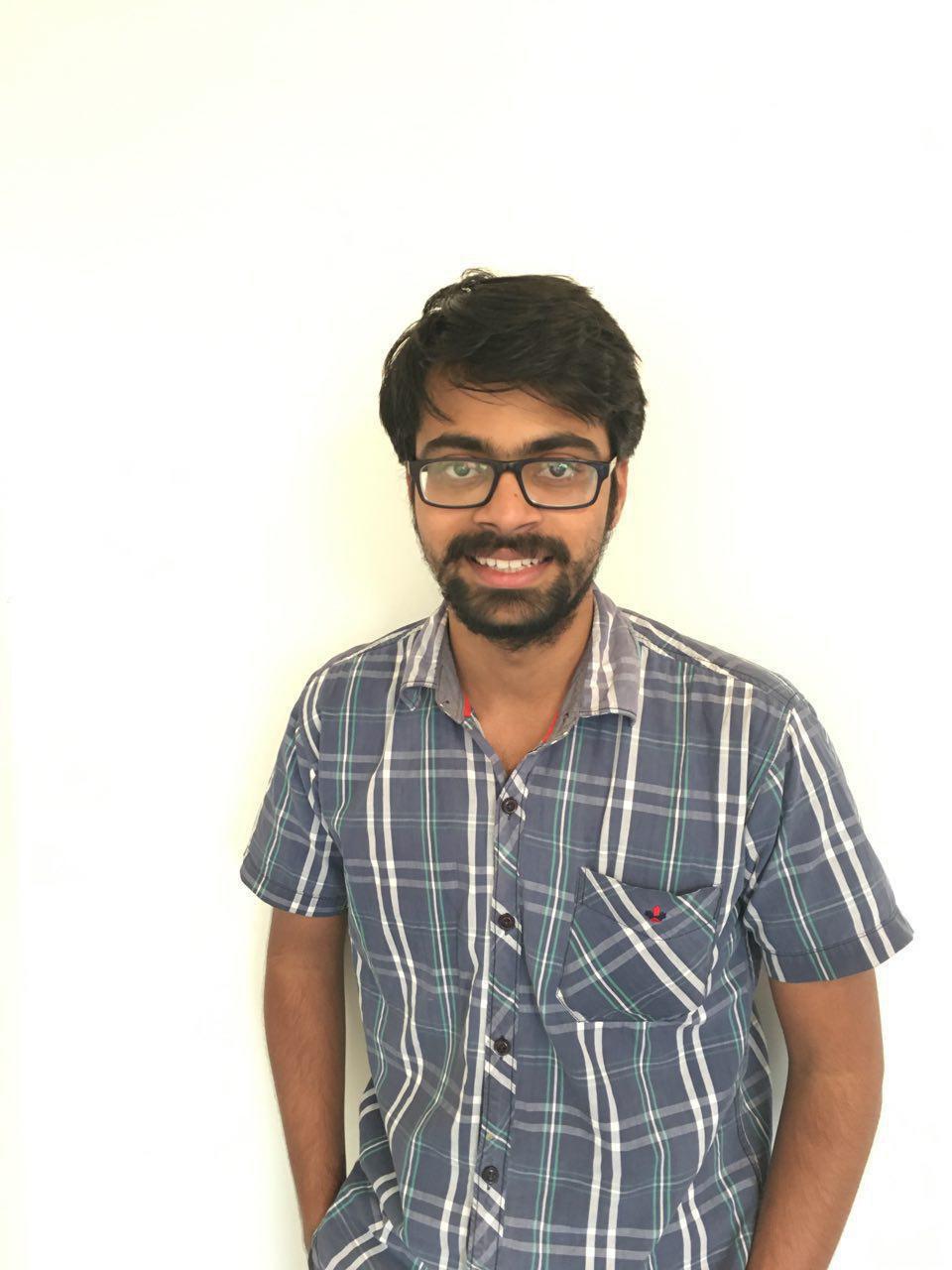 Budding content writer. Passionated programmer and a movie buff.