E-commerce Development
Over the last decade, the e-commerce industry in India has flourished, and this trend is here to stay. The number of businesses that have found success in e-commerce is on the rise. If you are a business owner with ideas to launch your brand online, then GyanMatrix can help you succeed in this endeavor.
GyanMatrix – Top Ecommerce Website Development Company in India
GyanMatrix is a leading ecommerce website development company in India with a proven record of creating customer-centric and intuitive websites. We understand your specific needs and use the information shared by you to create highly efficient and affordable e-commerce sites. The real credit for many of the beautiful e-commerce sites built by us goes to our efficient team of web developers and designers. Our experts take exceptional care to create responsive websites that perform well on all browsers and devices.
What are the services offered by GyanMatrix Ecommerce Development Company?
We can help create e-commerce websites that are unique to your brand and the products you wish to sell. Our team includes experts who can build front-end and back-end functionalities of the shopping site to deliver optimum site performance and enhance user interaction. Apart from designing and developing the e-commerce website, GyanMatrix can also provide regular maintenance and upgradation services. An e-commerce website is an intricate platform that contains numerous elements such as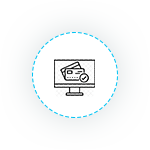 Payment gateway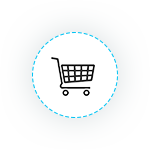 Shopping cart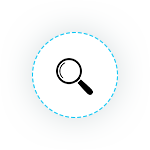 Search option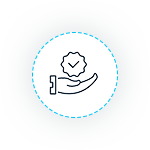 Recommendation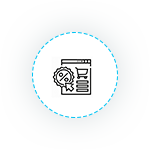 Deals and promotion calculation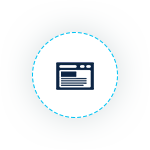 Review posting options
The website needs to be highly interactive so as to attract and retain a visitor's attention. Each of these elements requires the knowledge and expertise of a specialist. At GyanMatrix, we have a large team of web designers, developers, graphic designers, content writers, and more to build the website. So, when you outsource your e-commerce website development to us, you can be assured of high-quality services within your budget and timeline.
Why Choose GyanMatrix?
GyanMatrix is your best choice for ecommerce website development in Bangalore as we have 15 years of experience in building websites for all verticals and sectors. Plus, we use the best Agile methodologies to deliver high-quality services at minimum costs. We design and develop a range of products, including e-commerce websites that can transform the way you do business. We understand your business type and the needs of your target audience to build the perfect e-commerce site. By hiring us for ecommerce website development in Bangalore, you will be able to focus on your core business goals. You will be able to achieve your sales goals faster with your newly built, state-of-the-art e-commerce site. To know more about the services we offer as an e-commerce and custom web application development company, get email us at we@gyanmatrix.com.