FT – Membership Team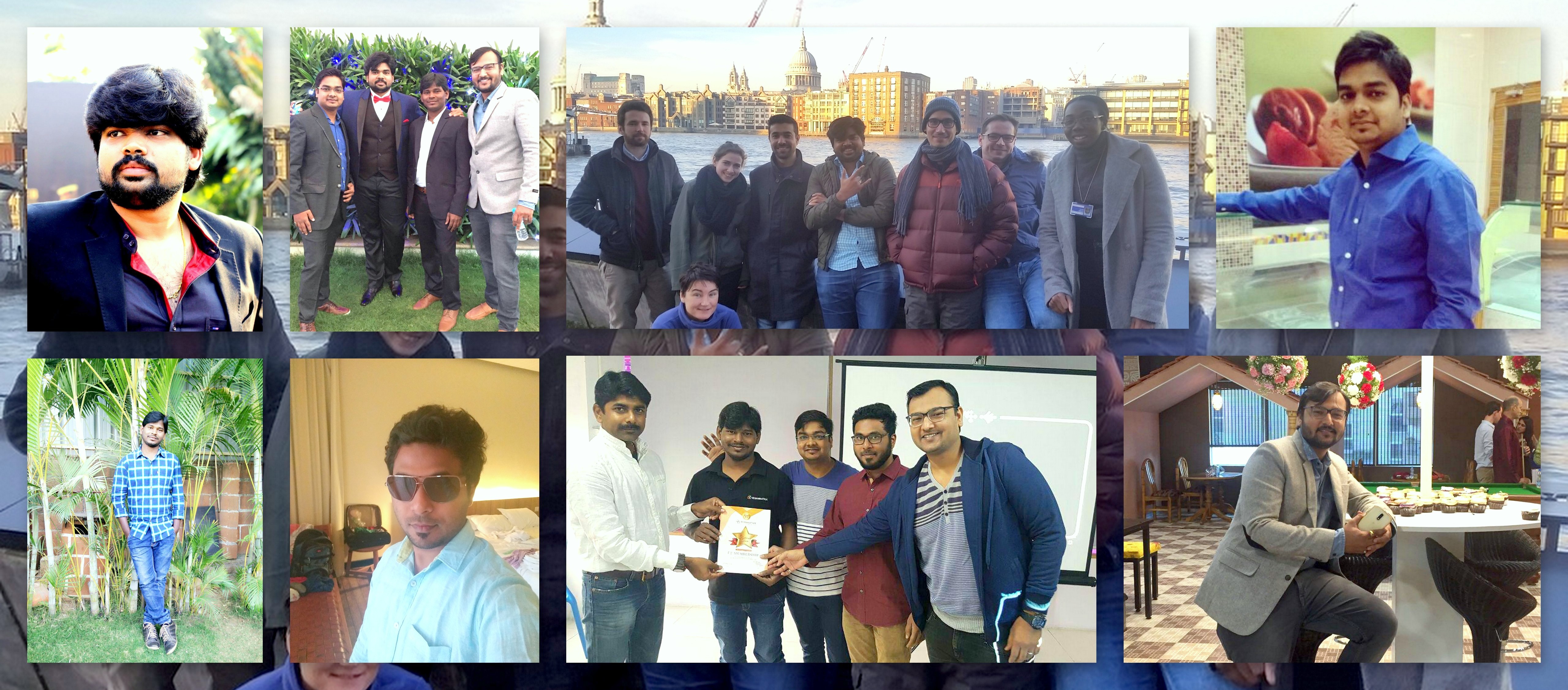 #Vibrants
FT – Membership is a recently formed team but since the formation, it started acting as a self-driven team. It has got all experienced and technically competent people, we understand our responsibilities well and act accordingly. We believe having fun at work will make your stress less and more efficient on work. We discuss a lot of stuff, Be it Technical, Be it current_trends, history, politics, Movies (What else ?? Everything Man !!, Try seating with us, You'll love the conversations). By this, Never conclude that we only talk, we have been awarded 'The Featured team' for the month of Nov' 2016 and we continue to grow (This is just the beginning, baby !!).
Here is a little bit about what we do,
Membership team is considered to be the crucial part of FT since it all deals with subscription revenue from customers (E-Commerce platform), Digital Access Model to ensure security for customers (Identity & Access Management platform) and Customer Services & B2B Sales processes (CRM platform).
Our tech stack includes Microservices, RESTful WebServices, Cassandra, Dropwizard, Zookeeper, Kafka, Scala, puppet, Jenkins, Git and much more.
We closely coordinate with Membership London & Manila (Philippines), Teams.
Ok, Let's dive into the introduction of the exceptional talents,
Karthick Selvam
He looks silent but (to my observation) his mind is never silent. I can clearly sense, he is constantly thinking, constantly learning. Karthick is the Engineering Lead & Scrum Master of our team. He never feels the turbulence and takes the situation in control and solve it with his confidence. He is, of course, a good mentor and gives advice to the team and facilitates to deliver things at right time.
Sagar Sharma:
He is the chatter-box of our team, without him, we will miss all the fun. Sagar is the Back-end developer of our team. He is vibrant, never be silent (always either singing or talking 😀). He can get along with anyone instantly. He is the Star performer of the Nov month. His popularity got increased after is fantastic GyanTalk on Apache Storm (Sagar might be knowing the count on a number of views 😛 he is still counting 😀) and Rajan personally appreciate that this is the best GyanTalk so far. This clearly shows his sense of giving his best in everything he does.
He is calm & composed, and never feels the pressure of doing new tasks. He always finds the way to finish his assigned task with minimum effort. The urge for being the master of his working domain (FT) makes him an avid reader of FT documents. Govind is as well a Back-end developer of our team. His dedication and efficiency towards work is what we all admire and he is so supportive whenever there are any hiccups in our tasks. We love pulling his legs (Especially on the topic of Tollywood 😀)
Bhargav Choksi:
He is humble, focused (when it comes to work), keen and a passionate person who doesn't get easily distracted while working. He is very detailed in his explanation and very sensible, knowing what to talk and what not to. He is the 'Performer of the Nov month' of our team, that should tell you about his performance. Bhargav is as well a Back-end developer of our team. He makes fun and enjoys imitating the people who he is regularly dealing with (He can be a good replacement for hosting News Hour show replacing Arnab Goswami).
And finally Me (Sha Alam)
Ahh yes, I am smart, witty, wise, so keen on work, (Ok Ok, I'll stop here. I got your mind voice) If u ask me to write about myself then I would just write like this 😛 To know about me, just try meeting me in person or I am always available on any chat rooms 🙂 By the way, I am the Quality Engineer of this team.
We are all unique with different beliefs and different perceptions yet united as a team with great understanding.
Does it end here ?? No, there is still a long way to go.. Long way to grow as a team..