Hiring an eCommerce Web Development Company: Top 9 Things You Should Know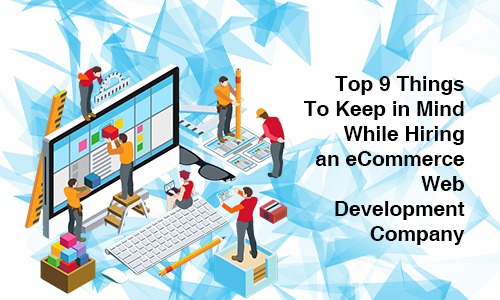 eCommerce website like Amazon, Myntra, Flipkart to name a few which have revolutionized the entire definition of shopping. These e-commerce platforms not only have made life simpler but also helped the small-scale industries and manufacturers to reach the perfect clients in all the corners of the world.
"Marketing is no longer about the stuff that you make, but about the stories you tell". says SETH GODIN a bestselling Author and Blogger.
All this has been possible through the development of eCommerce websites. But until & unless a brainy team sits down, an eCommerce website cannot be made successful. So if you are planning to launch your eCommerce business online.
Here are the top 9 things to keep in mind While hiring an eCommerce Web Development Company:
1. The domain name speaks of your brand
A domain name is one of the most important things to keep in mind before contacting an eCommerce website development company. It showcases your products or the brand. So be very clear about choosing your Domain Name. It's the first thing your potential consumer may want to know about you.
Sometimes clients ask, "Why is it Important to choose a domain name closer to your business niche"?
Keeping the domain name closer to what your business or product is, makes your online eCommerce website/brand easy to remember even when the consumers think about the product(s) they are looking at on search engines.
For example, If we talk about Bisleri which is not mineral water, instead Bisleri is a name, so goes on with Xerox,  Amul,  Nirma, Johnson, and Parle-G. The shorter the domain name, the more is the probability of being recalled when consumers think about the product you are selling.
As a client to GyanMatrix for eCommerce website or app development, It's recommended to pre-decide a domain name so your project gets the minimum time to kick start with optimal speed.
However, If you're unable to choose or a little bit confused between a couple of domain names for your new brand, We are happy to guide you, and along with that, you will earn some extra privileges that will help later on in digital marketing aspects.
2. The engine of your eCommerce website – Hosting
Hosting your website on the fastest server on the internet is the need of the hour, why?
Well, the biggest crisis in people's life is time. The demands of the personal & professional lives have put us in a state where everything should be available instantly.
So if your eCommerce website slows down even for a second, your client will immediately switch to another website. Hence, after picking up the right Domain Name for your online business, It's essential to contact your eCommerce web developer for the best hosting service.
A billion time asked query is, which hosting is best for an eCommerce website?
Let's have a look at the best eCommerce hosting providers:
Bluehost
Siteground
A2 Hosting
Hostinger
iPage
DreamHost
These 6 hostings are randomly mentioned in the above list. They are the most reliable hostings you may consider for your eCommerce business in the starting phase, As the business scales up; you will be required to upgrade the plans or add-ons. We GyanMatrix as a leading web development company suggest you consult with our developers before making any decision regarding choosing the suitable hosting for your brand.
What to expect from a hosting service provider?
Hosting providers must have 99.9% uptime, Reliable support, Business emails, Performance, and Security.  Disk Space, Bandwidth, FTP, and pricing are some other basic things you should be conscious of.
3. The love of every website – SEO
Just after the idea of an online eCommerce website, I bet it; someone might have suggested you work on SEO, and you have dreamt that routing traffic from search engines is easy.
Although that's not that easy, plus before focusing on the SEO part, everything should be in place so your eCommerce website functions well.
This word "SEO" has electrified the World Wide Web aka, The Internet. The eCommerce website should be SEO optimized with relevant keywords. The more it is optimized, the higher it appears on being searched. The higher it appears, the more are the chances of it being viewed.
So if your e-commerce website is optimized properly, it will have more visitors and hence there will be a higher probability of your visitors turning into your consumers.
However, SEO is a totally different service from eCommerce web development, GyanMatrix designs and optimizes it around your focus keywords. Not to mention, you can also make changes as per your requirement or ask GyanMatrix developers to optimize the page as per your needs.
4. Best friend of Browsers – Mobile Friendly
We have seen the world shifting from Floppy Disc to Pen Drive. Having a pen drive band on your wrist as a fashion statement. The world is becoming smaller every day. And everything has reached our mobiles, which means you need to ask for responsive design from the developers.
Shopping for a needle to booking your e-ticket, everything is on your tips. As per the data, 72.9% of the retail business in 2020 was through mobile retail sales. It has been increasing almost 3-5% every year for the last five years. So, make sure your website is mobile-friendly.
Your eCommerce website will face a lot of zooming, pinching, and scrolling, but the site displays and functions according to the size of the device's screen it is opened on.
This makes your website mobile-friendly & it benefits a lot later on in the marketing part when you showcase your products.
Recommended read: 10 Tips for Effective Ecommerce Web Design that Brings You Sales
5. Don't let consumers run away, use robust Payment Options
Mobile passwords, OTPs, net banking passwords, so much to remember and recall while making payments. The Consumer, after spending the important 30 minutes and building their cart with products of their choice, will skip the order because they might have forgotten their net banking password.
So a basic question that arises, what are the best payment options to accept worldwide payments?
List of the best payment gateways to accept international payments:
PayPal
CheckOut.com
RazorPay
Stripe
Amazon Pay
So, make sure you have numerous payment options so that a customer never has to leave the order halfway, because of the lack of payment options available.
With increasing demands every day, your website should be developed in such a way that it provides the most updated, simple to use the payment option to receive, refund, and invoice as per country tax rules; to make loyal customers.
6. Keep the Visitor Engaged with Chatbots
Customer(s) are curious. They get confused and might need help to decide on what could suit them. Sometimes they have a query regarding the product or order or some other question.
An intelligent chatbot keeps your consumer engaged for more time on your eCommerce website. If a customer spends more time on the site, he/she will be more tempted to buy something.
GyanMatrix can design & build an artificial intelligence-based smart chatbot as per your requirements. This also reduces the cost of a customer service agent that needs to be present all the time.
Recommended read: Web application development company
7. Until You don't show, it won't sell – High-Quality Images
You must use the best-quality images of your products on the website so that they can scale on all devices.
In today's world, people wish to see the original image of the product rather than an image copied over from some other site. They should actually 'feel' the product through its image, so it would be an added advantage.
But it's not that easy for a non-techie person to play around with 3D animations on any website, It requires a lot of hard work and coding in place.
GyanMatrix suggests not to over-design the website with different animations because they directly affect site speed. But animations can be placed in product pages with the help of some extra configurations so they start only when the user clicks them. For more information on animations consult GyanMatrix developers.
8. What you look for while shopping online – Product Features
What happens when you like a dress online? You with to buy it, but not sure if it will fit you or the color would suit you. Therefore make sure to describe your product in the best possible way.
Here is the list of items that must be included on the product page:
Buy and Add to Cart
Delivery Details
Return
Stock Information
Add to Wishlist
Size Guide
Compare Option
How to take Care of the product
Information about the brand
Reviews
Product Rating and Reviews
Cross-Selling
Put the description in points to have better readability. Having a product reviews feature from your customers is a great add-on because it is easy to convince your consumer with real reviews.
Although With GyanMatrix your website not only gets essential features for product pages but you can opt-in for advanced features like Affiliate system functionality.
9. What you don't like about online shopping – Shipment Integration
Make sure that your website provides various shipment options. Once the order gets placed, the shipment details should be updated as soon as possible. The shorter is the delivery period, the higher is the probability of the product being purchased from your website.
Keeping the customer regularly updated about the shipment and tracking details is an added advantage to your e-commerce website. GyanMatrix will integrate any shipment service as per your needs.
Finally, it is recommended for you to make sure that your eCommerce website is user-friendly, interactive, and engaging. But at the end of the day, you must sell Quality products. A bad product in the best of packaging won't sell.
Note: Before Using All above the third-Party Services, Please read and comply with their terms & Conditions; GyanMatrix is neither promoting them nor taking any responsibility except the deals made by GyanMatrix.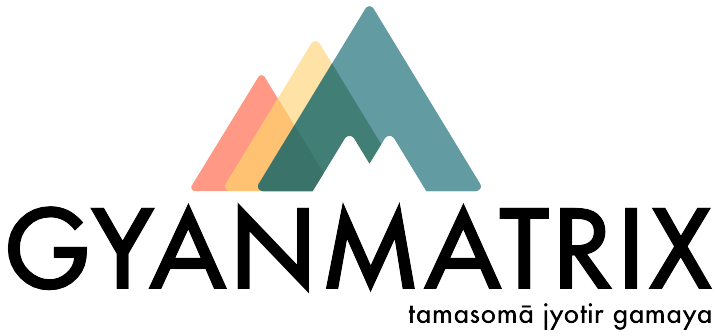 We are a team with a passion for creativity — creativity makes us happy. Our talented teams craft the best code, best services, best solutions, and design amazing user experiences for our clients. Read more here.