How To Build A Recipe App: Everything You Need To Know
Do you love spending time in the kitchen, whipping up your own recipes? Or maybe you just enjoy browsing through recipes to get ideas for your next meal. Either way, wouldn't it be great if there was an easy way to create your own recipe app?
In this article, we'll cover everything you need to know about how to build a recipe app. We'll discuss why you need a recipe app, how it works, and what features you should include. We'll also touch on some trending ideas and features to engage and improve users in your recipe app. Finally, we'll answer the question of how much it costs to create a food recipe app in 2022.
Why do you need a recipe app?
There are many reasons why you might want to build a recipe app. Maybe you have a passion for cooking and want to share your recipes with the world. Or maybe you own a restaurant and want to offer a digital cookbook for your customers. Whatever your reason, there are many benefits to creating a recipe app.
Recipe apps can be extremely popular with users. They offer an easy way to find and save recipes, and they can be used as a digital cookbook. Recipe apps can also be monetized through ads or in-app purchases.
[Also Read: How to Build a Food Delivery App]
How does a recipe app work?
A recipe app can be a great way to organize your favorite recipes and share them with other people. But how do you actually make one?
Building a recipe app can be divided into two main parts: the front-end and the back-end. The front-end is what users see and interact with, while the back-end is where all the important data is stored and processed.
Let's start with the front-end. To build the front-end of a recipe app, you'll need to use a web development language like HTML, CSS, and JavaScript. With these languages, you can create the overall structure and design of your app, as well as add features like search and filter functions.
Next, you'll need to connect your front-end to a back-end. This is where all the recipes and other data will be stored. There are many different ways to do this, but one popular option is to use a database management system like MySQL.
Once your front-end and back-end are connected, you're ready to start adding recipes! To do this, you'll need to create a form where users can input all the necessary information. This form will then save the data to your database so it can be accessed later.
And that's basically it! With a little bit of work, you can have your very own recipe app up and running in no time.
What features should you include in a recipe app?
Some of the essential features you'll need to include in your recipe app are a searchable database of recipes, the ability to save recipes, and integration with popular cooking apps such as Yummly and Allrecipes. You'll also want to make sure your app is compatible with both iOS and Android devices.
Some other features you may want to consider include the ability to create shopping lists, set cooking timers, and offer step-by-step instructions for each recipe. You'll also want to make sure your app is easy to use and navigate.
Trending ideas & features to engage and improve users in recipe app
There are always new trends and features emerging in the world of recipe apps. Some recent trends include the ability to scale recipes, the integration of augmented reality, and the inclusion of video content.
Scaling recipes is a popular feature that allows users to easily adjust the ingredients for a recipe based on the number of people they are cooking for. Augmented reality is another popular trend that allows users to view recipes in augmented reality. This can be done with the use of a smartphone or tablet camera. Video content is also becoming more popular in recipe apps. This allows users to watch video demonstrations of how to make a particular dish.
[Also Read: How To Develop A Healthcare App]
How much does it cost to create a food recipe app in 2022?
The cost of creating a food recipe app will vary depending on the features and functionality you include. A basic recipe app with a searchable database of recipes and the ability to save recipes will typically cost between $5,000 and $10,000. A more complex app with additional features such as integration with cooking apps, the ability to create shopping lists, and set cooking timers will typically cost between $15,000 and $30,000.
Why choose GyanMatrix to develop a recipe app?
GyanMatrix is a leading mobile app development company with over 10 years of experience in creating recipe apps. We have a team of expert developers who can help you create an app that meets your specific needs and requirements. We also offer a 100% satisfaction guarantee on all of our services. Contact us today to learn more about how we can help you develop a recipe app for your business.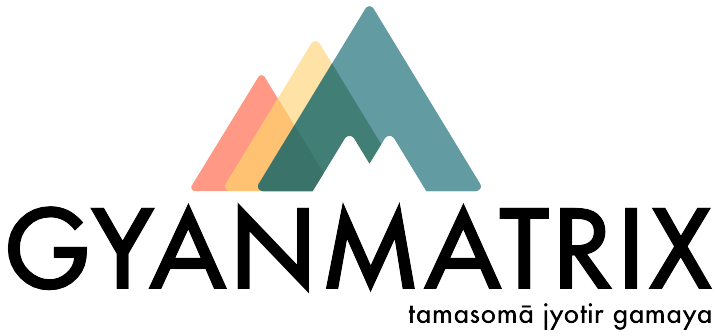 We are a team with a passion for creativity — creativity makes us happy. Our talented teams craft the best code, best services, best solutions, and design amazing user experiences for our clients. Read more here.