How To Build A Successful Android App in 7 Steps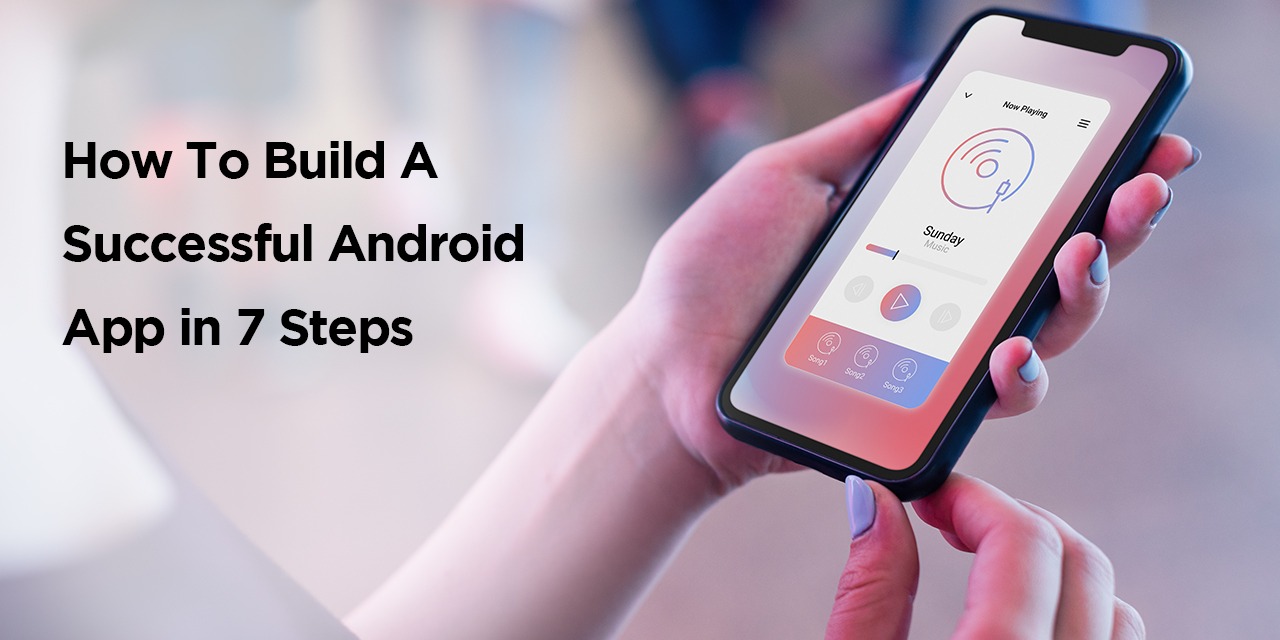 You wake up one morning with an amazing idea for a mobile application. You can explain it and know that it will be a hit with many people. So what's next?
It's a good place to start. Unfortunately, very few apps succeed. What is the difference between good and bad apps? There are many right steps. You can make luck, but we are going to show you the right steps to build your application.
If you are thinking of creating a mobile app, let's look at our comprehensive guide to mobile app development. We have divided the entire guide to App Development in India into 7 steps to make it easier for you.
Step 1: Confirm the Idea
To ensure that you don't marry the wrong idea and that the investment of time and effort is worthwhile, answer these questions before you plan to move forward.
App Objective

– Why would you like to create a mobile application? Are you really using it in your business? Are you sure that your idea is a good fit for your target audience? Are you able to effectively promote your idea?

Target Audience

– Who are your target audiences? Who are your potential users?

App USP

– What are the most important features? What is your app's core value? What is the core reason your audience should use your app? What will make you different?

App Investment

– Every app development requires money, effort, time, and patience. Are you ready?
Step 2: Know your competition
Once you've mastered the core interactions of your mobile app, it's time for research. Your competition is the first thing you need to think about. It is important to consider the number of competitors and the success of your competitors in the market. Although it is risky to venture into a saturated market, competition can indicate a market that is ripe and offers great opportunities. You can also hire an Android Application Development Company for creating a successful app for your business.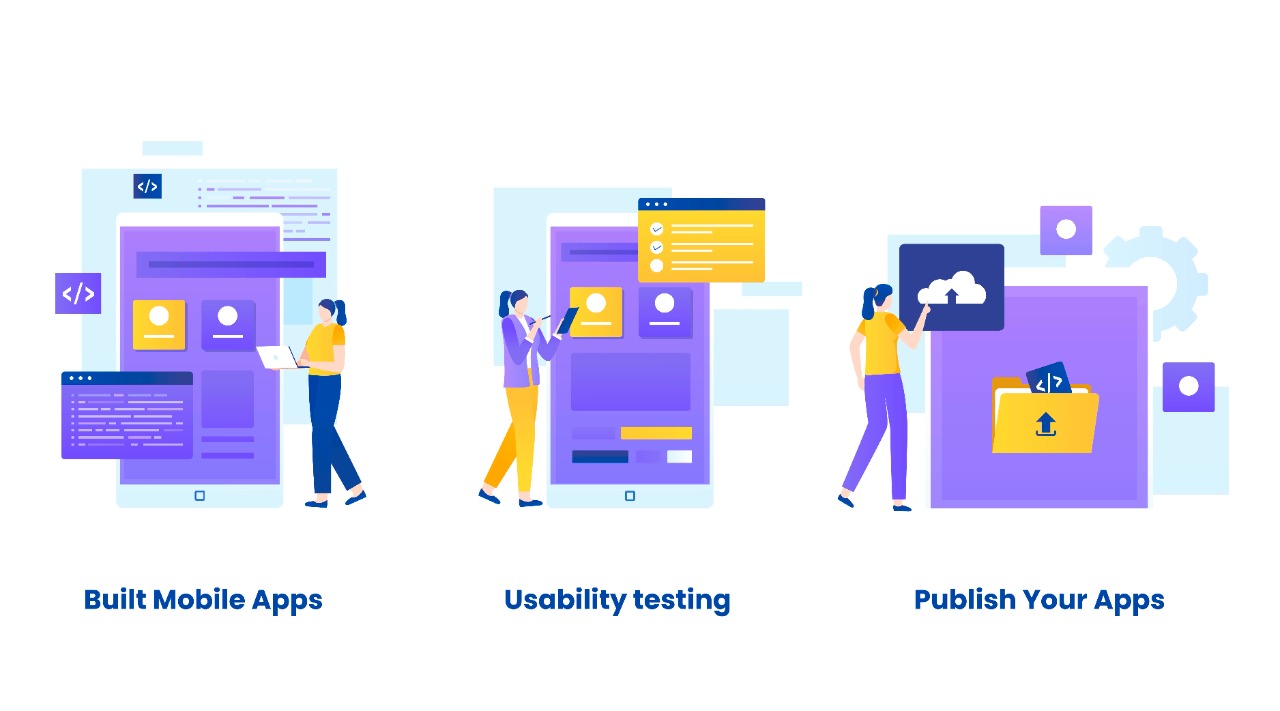 Step 3: Create your App's Wireframe
After you have created your idea list, App Development Services will shape your idea via wireframes. A wireframe is a blueprint of your app. This will show the functionality and design of your app.
App wireframes are a way to organize the theory and make it easier for teams to follow. It can also be used by developers to help them as a reference or as a guidebook.
If you need suggestions for building your app's wireframe, here are some tips-
The user flow map is crucial in the beginning. This is because it helps your app achieve a particular goal.
It is best to choose a frame with dimensions that correspond to the dimensions of your actual device. First, the frame should be a natural constraint. This will prevent you from adding too much to one screen. A-frame should create an illusion of frame design. We recommend that you start with a device of middle screen size. 
Familiarity is the most important aspect of UX design. Users can trust their previous experience with interacting with new products if they see familiar User Interface elements. Both iOS and Android have native design patterns, which can make it easier for designers to create a familiar user experience. It is possible to create reusable content blocks using design patterns to solve common problems.
Ensure Your Content Scales Well
If your app design looks great on a medium-size phone screen like iPhone XS, it doesn't mean that the iPhone 5 and iPhone XS Max users will have the same experience. While it is acceptable to start with middle screen size when wireframing, it is also essential to check how your app looks on the different screen sizes and adjust it according to the size.
Step 4 – Platform Choice
There are three options available for App Development in India.
Native App:

Developers can create applications for specific platforms such as Android and iOS with the help of tools and development language.

Cross-Platform/ Hybrid App:

A single mobile app built on HTML5 that can run on multiple platforms. They can be downloaded from all app stores, just like native apps.

HTML5 App:

These mobile websites are optimized to look and function like native applications. They can be accessed via a mobile browser. This web app is platform-independent and offers superior functionality and user experience. It is most useful when the respective app stores do not permit the application, or the end-users are not expected to be motivated to install the app.
Step 5: Development
This is the most crucial step implemented by the Android Application Development Company. It's time to give structure to your dream project. This includes both the coding and actual implementation of your app. Multiple activities are involved in the development of a mobile app. These include setting up the development environment, creating different parts of code, testing it, and finally, creating the application that can be installed.
Programming and configuring the development environment would be required for one development project. There are usually three components to any app: the back-end, APIs, and the front-end. Development usually happens in these stages. Your developer will provide interim builds you can run on your own device.
Step 6: Testing
After development is completed, the app undergoes rigorous testing in various real-world scenarios. This includes uncommon cases, which are called edge cases. This stage is used to identify and fix any technical problems and prevent the accumulation of technical problems. It is a good idea to test your app as soon as possible in order to minimize final costs. Bug fixes are more difficult and costly the further you go into the development phase.
Step 7: Launching your App
Your application is now ready to go. It is now time to launch your application in the Apple or Google Play Stores. If you are looking for the best mobile app development services, then check out GyanMatrix.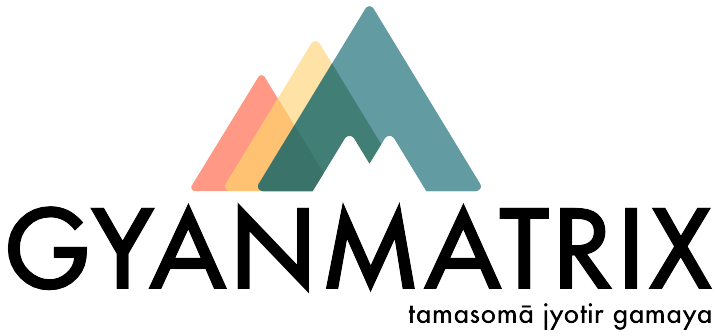 We are a team with a passion for creativity — creativity makes us happy. Our talented teams craft the best code, best services, best solutions, and design amazing user experiences for our clients. Read more here.