If you want to help, Help! Don't judge.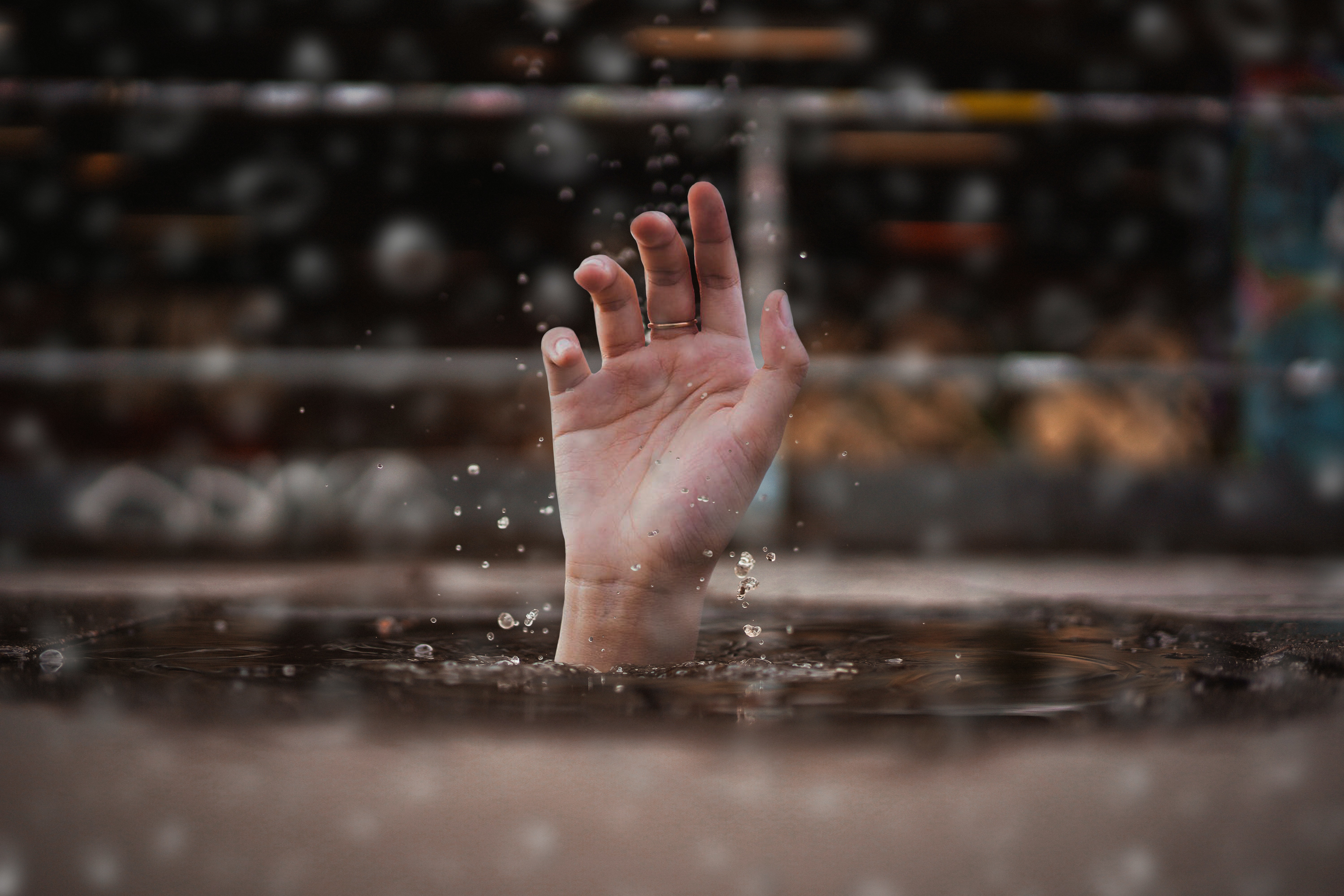 Yesterday has been easily one of the fascinating day and extremely satisfying day in my life. Normally I don't flash my badge in the public about the help we do, especially in the social media. But I felt I should share this with others, as taking it for granted or wrongly judging a help being sought at this time could be very bad in the current situation.
GyanMatrix has set aside a humble few lakhs as relief money for people in need, due to the existing china virus situation, for direct help. Yesterday one of the very eminent personality that I am following in twitter has posted a tweet escalating a help needed for a family in Mumbai, I happened to be the first person, by chance, to respond to her seeking details so that we from GyanMatrix could send some help to that family.
My reply got close to 40 thousand views and in that two SOS was there.  I got their numbers.  Since I am poor in my Hindi, posted it to my school friends group, seeking their help in talking to these two folks and finding out the authenticity of the help sought. But unfortunately, I received discouraging response from few of my folks with the reason that there will be hundreds of people to help for those who seek help in a place like twitter, instead I should go and search for those who need help in my neighborhood. We childhood friends, refuse to grow up!
Then I posted the same to my "A team" and Vasanth immediately called and spoke to the first guy and found out that the guy is running from pillar to post to secure some money, without any success, to buy medicine for his mother as he didn't receive his rental income from the railway canteen he is running, because of lockdown, their only source of income. We also spoke to his mother and found out that they are in desperate need of help. We transferred money to him directly via the digital money transfer platform. He was able to go and get medicine for his mother after a 5 days of struggle. Same way we called and spoke to the neighbor of the sangli guy and transferred money directly and he was able to get groceries and food.
But what happened afterwards was the beautiful and honest human act. The son offered us to return back the money once he is back to work and the boss of the worker stuck in sangli offered to return back the money to us once he is able to get his business operations resumed, which we refused politely and instead asked them to help someone else in need at the appropriate time.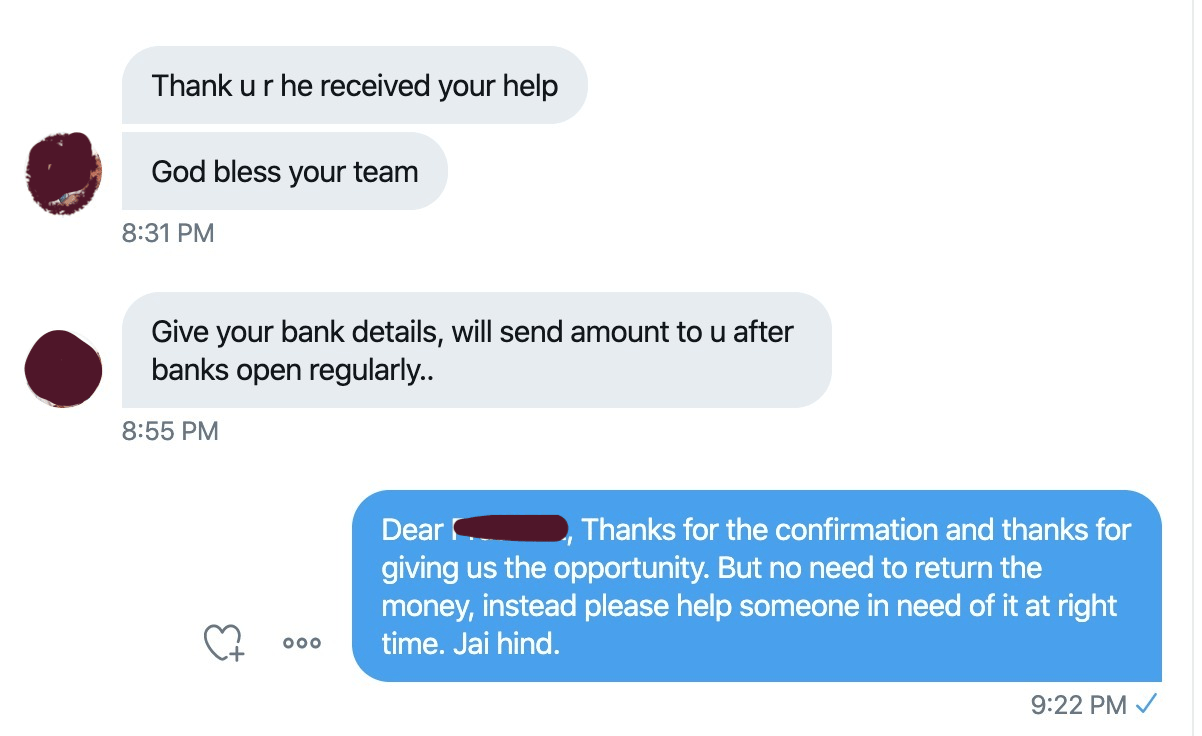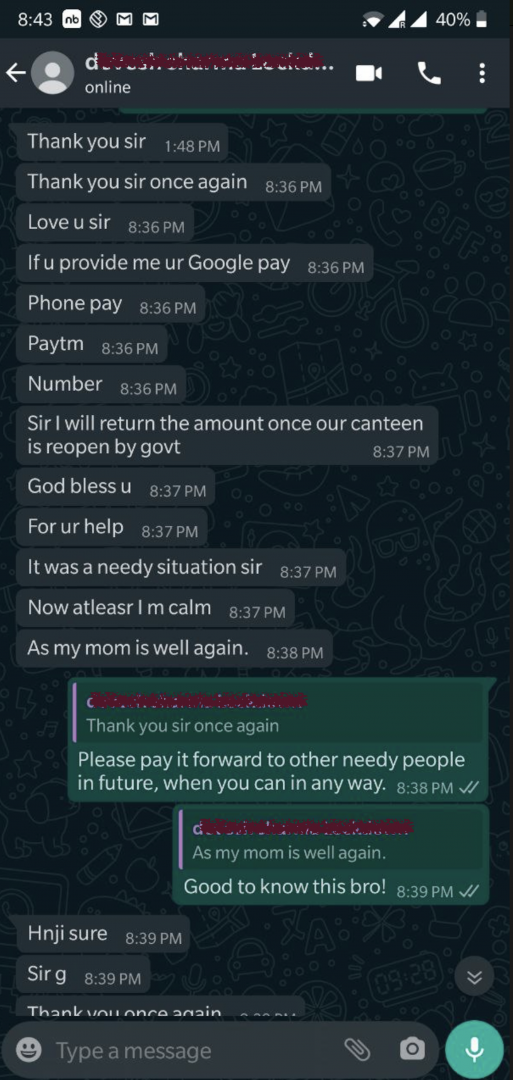 The main purpose of sharing this with everyone is, in this situation anyone and everyone needs help one way or other, so please don't ignore any request. You never know what you are saving out there.
காலத்தினால் செய்த நன்றி சிறிதெனினும் ஞாலத்தின் மாணப் பெரிது. – திருவள்ளுவரின் திருக்குறள்
A favor conferred in the time of need, though it be small (in itself), is (in value) much larger than the world. – Thirukkural by Thiruvalluvar.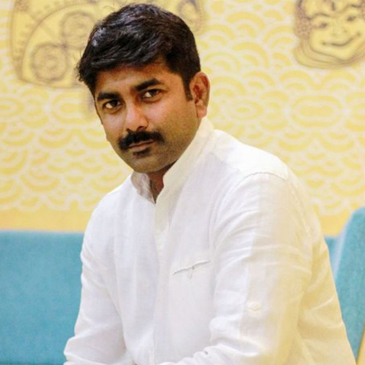 Co-founder & CEO GyanMatrix