IT Infrastructure Services
Changes in technology lead to changes in competitor and customer behaviour. Keeping this in mind, organisations must now, more than ever, set up the right IT infrastructure to kick start a consistent growth. A good IT infrastructure gives business and its employees the advantage of handling the most challenging tasks with ease. IT infrastructure generally consists of hardware, software, data centres, networks and more that are essential for developing, managing, and supporting IT services.
Some of the top benefits of adopting a robust IT infrastructure are: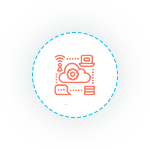 Streamlined IT management
Scalable and future-ready processes
Increased business value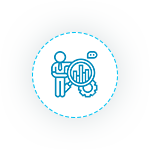 Undertake large scale projects
IT infrastructure is available as traditional, converged, hyper-converged or cloud-based models with front and back-facing elements. Desktop computers, mobile or desk phones and printers are front-end elements and network, storage and computing fall under back-end elements. These elements work together to facilitate easy and secure communication among employees within the organisation and with clients. In traditional infrastructure, the network, storage, and computing are operated by the business within their premises. It takes up a lot of space, time, and effort and has high maintenance costs. More and more organisations are moving from traditional models to converged, hyper-converged or cloud-based models where the server and storage are separate or can be accessed using networks. IT infrastructure is divided into the different components listed below:
Computer hardware platform: Server machines, client machines, routers
Internet Platform: Hardware, software, and web hosting services to manage intranets, websites, and extranets
Data management and storage: All-flash arrays, software-defined/file-based/ scalable unstructured storage
Consultant and system integration: For implementing enterprise legacy processing system
Networking and telecommunication: LAN/WAN
Software applications: ERP, CRM, SAP, Oracle
Operation system platform: Windows, UNIX, Linux etc.
Networks: Firewall and security, network enablement, Internet connection
Meatware: Network administrators, system administrators
IT Infrastructure Services at GyanMatrix
IT Infrastructure serves as a system that lets you effortlessly monitor the functioning of your hardware and software assets. We at GyanMatrix ensure that your IT equipment is maintained and operated in the most optimal condition. We also facilitate prompt and seamless delivery of IT services by providing you with the manpower, tools and processes. Our IT infrastructure support and services include: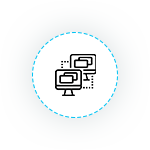 On-site and Remote Management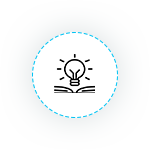 Knowledge Management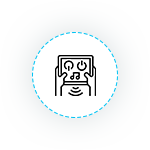 IoT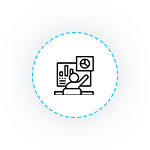 Data Processing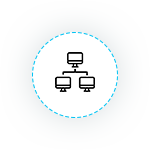 Networking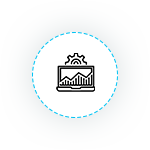 Systems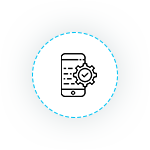 Applications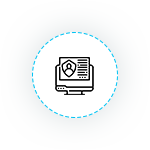 Information Security
If you wish to know more about the IT infrastructure services we provide, you can write to us at
[email protected]
or call us at (+91) 9139393333.