Salesforce Commerce Cloud Developer [SFCC]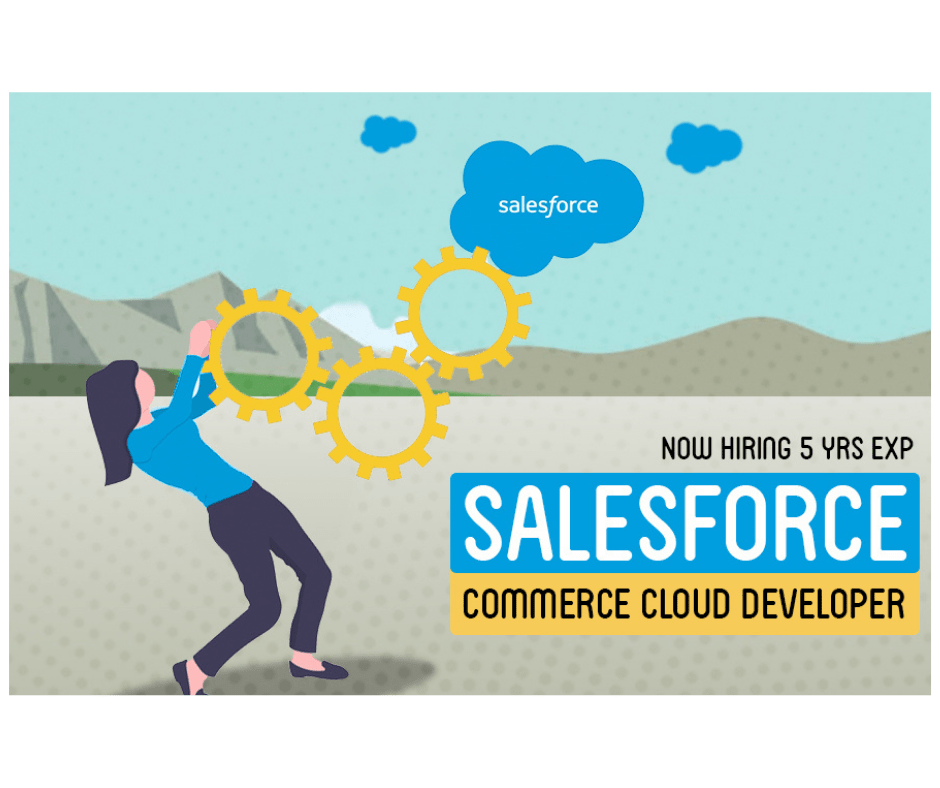 We are looking for an experienced Salesforce Commerce Cloud (SFCC) Developer to design, develop and deliver ecommerce solutions. In addition to development, the candidate should involve meeting with the US project team, analyzing requirements, designing  and developing solutions by working with team closely.
Required Skills:
Minimum of 4+ years of end to end experience in Salesforce commerce cloud development.
Strong experience in development and deployment of ecommerce applications using SFCC.
Strong foundational concepts with knowledge of UX Studio, Content Assets / Slots and catalogue.
Experience in integrating with Order management systems, Marketing cloud and applications using APIs.
Building commerce solution using Open Commerce API.
Experience in Script, XML, HTML5, CSS, AJAX, jQuery, JSON, React JS.
Salesforce commerce cloud developer certification is preferred.
Proficient in MSSQL, Apex, Native, and VisualForce.
The candidate should be an independent contributor without any help from others.