Meet the Board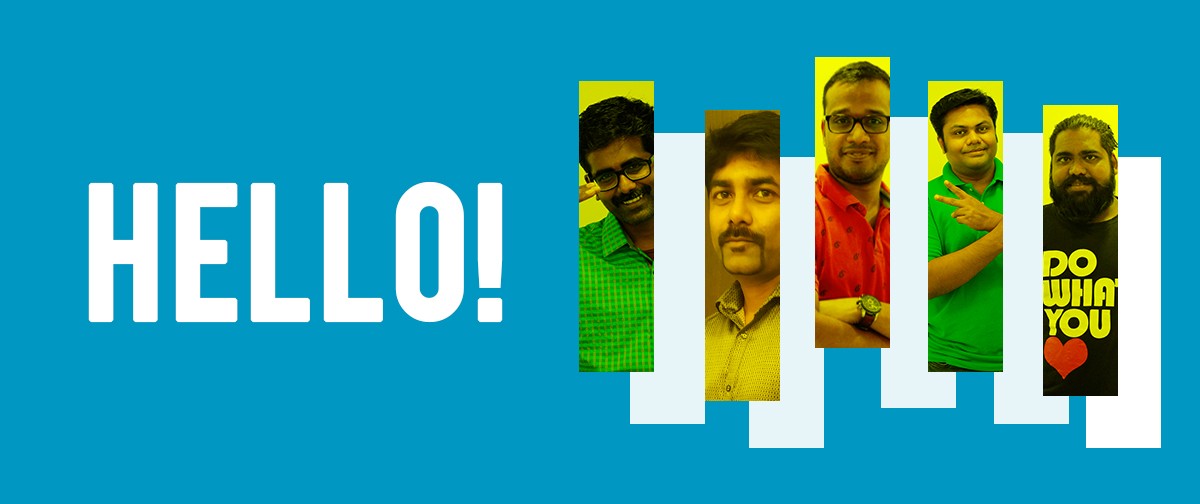 Like 5 fingers, our Board has 5 directors with great industry experience. Let's hear it about them.
Rajan, MD



FUN…in everything…DONE!
I am a passionate Entrepreneur, Technology and Mythology freak. I would call myself a seamless navigator between fun and serious, sensual and sensitivity.
I basically love life and love living life. Outdoors, traveling, restaurants, laughing, pub hopping, and socialising with quality people. That's my life style!
I am a staunch believer in the law of attraction, weird random events that seems unlikely to be a mere coincidence, but happen more frequently than they should. I had spent my number of years in my early 30's on building my career, now on other's career building.
For me, thought has an energy, which impacts manifest reality and shapes it in very specific ways which made me thus far .
I am 64% Extrovert and 36% Introvert. Spotlight is definitely not my friend. Being more of an anti-planner, pro spontaneity person, I believe in action than planning forever for a perfect action.
A travel freak, ancient science researcher, binary star theorist, and above all ready to die for the commitment to honour it person. Let's have "Fun in Everything Done!"
Hariharan, CEO



Zero Compromise
I am a student trying to play multiple roles with minimum imperfection. A loving father of my adorable daughter, obedient:) husband to a loving life partner, good son of forgiving parents and most importantly striving to be a guiding leader to our big GMX family of young, energetic and passionate people.
It's a wonderful opportunity for me here at GyanMatrix to rub shoulders with brilliant minds. Right now, I am enjoying the different level of excitement and challenge of leading such an amazing batch of talents.
My career spans about 15 years in the industry. AMD, JD Edwards, Oracle and L&T were my gurukuls. I had humbly contributed towards Chip/BIOS validation, building ERP engines and inexpensive RAID simulations. I am here to exhibit my blend of technical expertise, people management experience and navigate its glorious journey that has just begin.
My interests! Ancient civilisations, classical physics with focus on cosmology, astronomy, natural farming, chess. Like minds please raise your hands.
Balu, CTO



No 2 NO
I have over 12 years of experience in changing people's lives by providing them with Software tools which brought value into their day to day life. I am a strong believer in Attitude and teamwork, I prefer Attitude over technology, which had proven success in my past. It is easy to adopt technology but not Attitude. Team with passion and right attitude can do wonders.
About me in short is "No 2 No", I believe everything is possible in this world when you have passion towards what you are asked to do.
I am so Dynamic that I change my hobby every year, My current hobby is collecting Vinyl records of world music, spl. ilayaraja… I do have some long term hobby like tasting different beer my Fav. is Corona for its uniqueness and I too spend lot of my free time on understanding Aviation evolution and accident investigation from where I learn the importance of learning from the past and importance of process and workflow.
My persona is more of exploring new world, I love to do things which I have not done, rather repeating what I have already done.
Vinoth, Head – Data & BI



Let the dataset change your mindset
Prior to GyanMatrix, I (@vinothindia) was at Pearson English where I led development of data analysis and business intelligence platform which produces product insight as well as customer reports. I was also taking product owner role to build Pearson English reporting and administration application for customers and stakeholders. Prior to Pearson English, I was core developer in various startups where I worked on web technologies and video surveillance products. I hold a B.E in Computer Science from Annamalai University. I love the proverb "What gets measured gets managed" and apply this dictum.
Vasanth, Head – Products & Engineering



New M!stakes ∝ More Success!
I am a Hero!!! for my family! Lol.. but..
To define myself, I am another mediocre guy who is trying to solve complex problems in life through simple solutions.
In 2007, I started my career as software trainer before becoming a software engineer which was my dream job right from my childhood. I am one of the proud members of EnglishCafe.com who did the initial coding in its early stage. It incubated me and all my leads allowed me to use it as my playground through which I elevated my javascript programming skills.
If it's gold for ladies, then its smartphones for me. I have a bad habit of spending generously on smartphones and developing & exploring new apps. I am a proud owner of Nexus one in 2010 to Nexus 6P in 2015. I switched 10 smartphones in past five years.
I always believe in failing quickly, so that you can iterate and achieve success quickly. New mistakes are directly proportional to more success. If you got chance to work with me, you always have the cushion of making mistakes once but not repeating the same again."0 Fear and 0 compromise" is what our team applies on all our projects.
I am what I am now is not because of me, it's because of people around me. I am very much honoured to be part of GyanMatrix and extend my Gyan from my talented colleagues here.
Feel free to reach me, if you want to brainstorm on any interesting problem to solve or interesting apps to showcase.
Also talk to me, to know other fun side of me.