Nothing But Poetry – Pt.2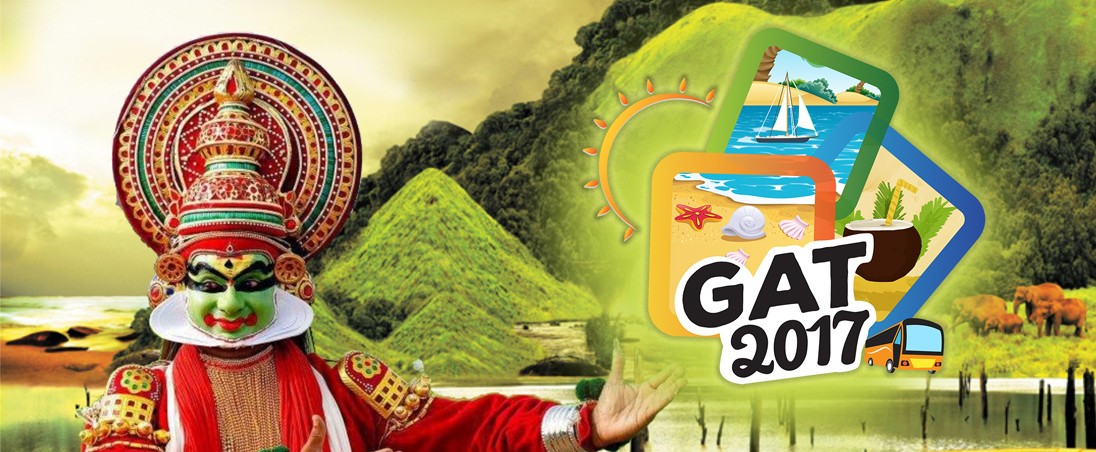 To the claps of Chenda, the tired us, even as the overwhelming fatigue of fun had us enamoured the night before, just before sleep, woke up.
Personally, I, the writer of this piece, hate to get myself awake. Sleep is the ultimate drug, I believe, and I am sure that some of you think so, too! 😉
But even I woke up.
Even I woke up, for the day was going to be Such. A. Day!
This should give you an idea 😉
**
To those of you who do not know what a Chendai is, let me just tell you this: It's a percussion instrument. It always has two parts colliding with passion, to make sounds, and when played by those who know what they're doing, said sounds are sounds for the Gods.
Ps. It all sounds like our tribe at GMX, doesn't it? 😉
)
Seen here, people dancing to the rhythm of the smoothly played Chendais
**
The time was 9 in the morning, and 9 in the morning is time for food in the morning. At least for me. Isn't it for you guys, too? Anyway, even if it isn't, that was the last hour in which breakfast could be hogged. Hence I rushed. I brushed, bathed and rushed; along with the ones perched up peacefully in the allotted room of mine. Rush we did in … lungis. Clad comfortably, and a few, awkwardly, in lungis! I never told you guys, yeah? Okay let me make it clearer to you. Lungi was mandatory for the day 2 of our GAT2017, and so was lungi dance! 😛
As we moved close to the pantry, the Chendais grew louder. Along with them, grew in air, large, the same fervency that was seen the previous day.
Left and right, up and down, moved limbs and souls that they carried, of people of GMX, as I stood there, witnessing the impromptu dance everyone was into. I joined into. We danced. Even as the humidity began to blanket us, we danced. A while later, we moved to the boats that were lined up the little dock just for us; so we moved. But the dancing never ceased to be.
)
Seen here, one from our tribe diving into the heart of the 'lungi dance' indulgence!
**
The boats had been anxious for our arrival for a while. So, one by one, we stepped into the boat with care. Four boats carried us to the place we were headed to. The place was a quaint little island, perched right in the middle of the backwaters that was talked about in the other piece.
Since dancing was forbidden on waters that carried the undercurrent of the Arabian Sea, we had to find things to keep us up and running with the rush of adrenaline, for in the sombre, secluded waters, it's easy to get lost in an unrequited meditation! So, something was done. The Chendai blasting folks, adorned in the traditional wear of theirs were brought along with us in a boat that always was made to sail in close proximity to that of ours. To the beats and the little waves that swayed to it, sailed the GMX family, replete with unwavering joy!
)
**
Glittering bodies of yellow with intersectional black stripes greeted us with feet that danced and eyes that gave us a visual hint into what the roar of a tiger might look like.
)
Yes. We were greeted these men.
To the crashing of the Chenda sticks, to the movements that we all produced for the heck of it, with these lovely yellow dancers, in went a multitude of cups of buttermilk; in went a multitude of liters of tender coconut water. The specialities of Kerala were on display on a spectacular microcosmic level! And, how could a microcosmic display of Kerala be bereft of fish fry? Yep. That was there too.
Oh, and there was some .. some toddy to be had. 😉
)
The bonding grew stronger on that little island. Without much alone time space, people who'd erstwhile floated in gaps between each other, spoke. Spoke to the crispy bites that they took of the food there, and to the cooling drip of buttermilk into their systems, to offset the sultry, sultry air around. Dance does it. Well, singing, too – at least to the extent we let our throats rip!
Clad in lungis, posing for photos, dancing, and devouring seafood by the backwaters wasn't all the day was about. Remember the other piece wherein there was a pinch of the word, "recognition", scattered atop it? Yeah? Well, the eventide of the second day of GAT2017 was for that. And for all the glorious wine that we got to gulp down sip-by-sip, of course!
**
The GMX family was nested in the boats again. We were on our way back to Vasundhara Sarovar Premiere. There inside the resort is a cozy swimming pool; once we reached the place, there inside the swimming pool we ( a lot of us ) dove. Ah! If there's a physical manifestation of meditation, floating on the surface of water might just be it!

)
A glimpse into that which we dove into 😉
**
Certain things of this world are inevitable in their happenings – Gusts of wind across deserts, glaciers feeding rivers, a dog barking at a moving truck and stuff of the ilk are, to name some. Evenings are inevitable too. That evening was inevitable too, and so were the flurry of emotions of positivity that were to follow.
While on the side, we were subliminally being thankful for the life, fun and giggles that GMX had given us, right from the first day we stepped foot in there, to the frenzy of the lungi we were made to be a part of with love, the afternoon, the big fishes at GMX had the entire eve and night planned, as the time for people who've worked for the betterment of the tribe.
Clad in blue and black, in Kurta and Sarees, with shimmering hue of orange as the backdrop, soaked in the sky behind, we were seated in circles, around elegant tables, as Rajan stepped on to the stage, responding to the MCs' call. But that wasn't to be before Ashly and Salija dazzled us with their dance!
![alt](/content/images/2017/04/2F6A3465-copy-2.jpg" style="width:700px;"))
Ashly and Salija, striking a pose
As they finished their exhibition of elegance up, with pride flowing out through everywhere he moved to, Rajan moved to the stage.
"Good evening, Gyanmatrix!", said he.
"A year ago, I only hoped to have the family this big, whilst I talked of its achievements. A year later, it is a reality, as I am here, talking to the 160-people-big family that the GMX family is."
"This evening will not have been possible without you. Why? This event .. this success will never ever have been possible without the knight in shining armor that each and everyone of you here are.
There are, but, some of you who shine the brightest. Of course, we're like the sun, and individually, we are rays; but there moments when all rays shine a bit brighter than the others, and in process, themselves. This is a night to commemorate rays like that of the blindingly bright sun that we are."
As the chirping of the birds of the eventide grew in sound, Rajan was about to finish his opening speech of pride and ceaseless elation.
"I welcome ..", he said and welcomed the first of the many, many people who were invited to the stage to receive their rightful accolades!
Seen here: Some of the people of our tribe who repeatedly travelled to the stage to give away prizes, and to talk about how they watched they company grow from a dozen people to 160.
In the middle of it, Rajan, to the call of the fabulous MC's, walked up to the stage. The air around us spoke to us in its voice that it was going to be special. It was indeed, about something special.
The GyanMatrix family wasn't always what it is now in name. A couple of years ago, it masqueraded as something else, and when the then spearhead of what it was – Rajan again – decided to venture out to a different dimension, a massive chunk of said group came along with him; supported him. It is only fair that they're recognized, isn't it? Yep, and that is exactly what happened. Individually, the ones who backed him, were awarded, rewarded with smiles and expressions of gratitude.
These are the ones!
And so the evening went on…
Like the night before, this night wasn't to be, sans food and drinks. Unlike the MC's the night before, Smitha and Manasa – who even though weren't the MC's of the night, made it a point to go up to the stage – each armed with wine in a glass – and announce with happiness that gloriously old wine was available, along with food to savour. They said this all whilst demonstrating with elegance, how to consume wine, for you never know where a dilettante might be, and who that might be!
Mani was enthralling us with what he does best
By the time they were done, just like Ashly and Salija had enthralled us with their dance, Manikanda did, but with a guitar, and his voice as his tools. As he was finishing up his rendition of Boulevard of Broken Dreams, everyone devoured their food, surely with a thought somewhere in their minds that sung, "this is where dreams are never broken. This is where dreams are nurtured. This is where we call home. This is what we call home. This is what we call GyanMatrix".