Sun Mobile Team – Go Getters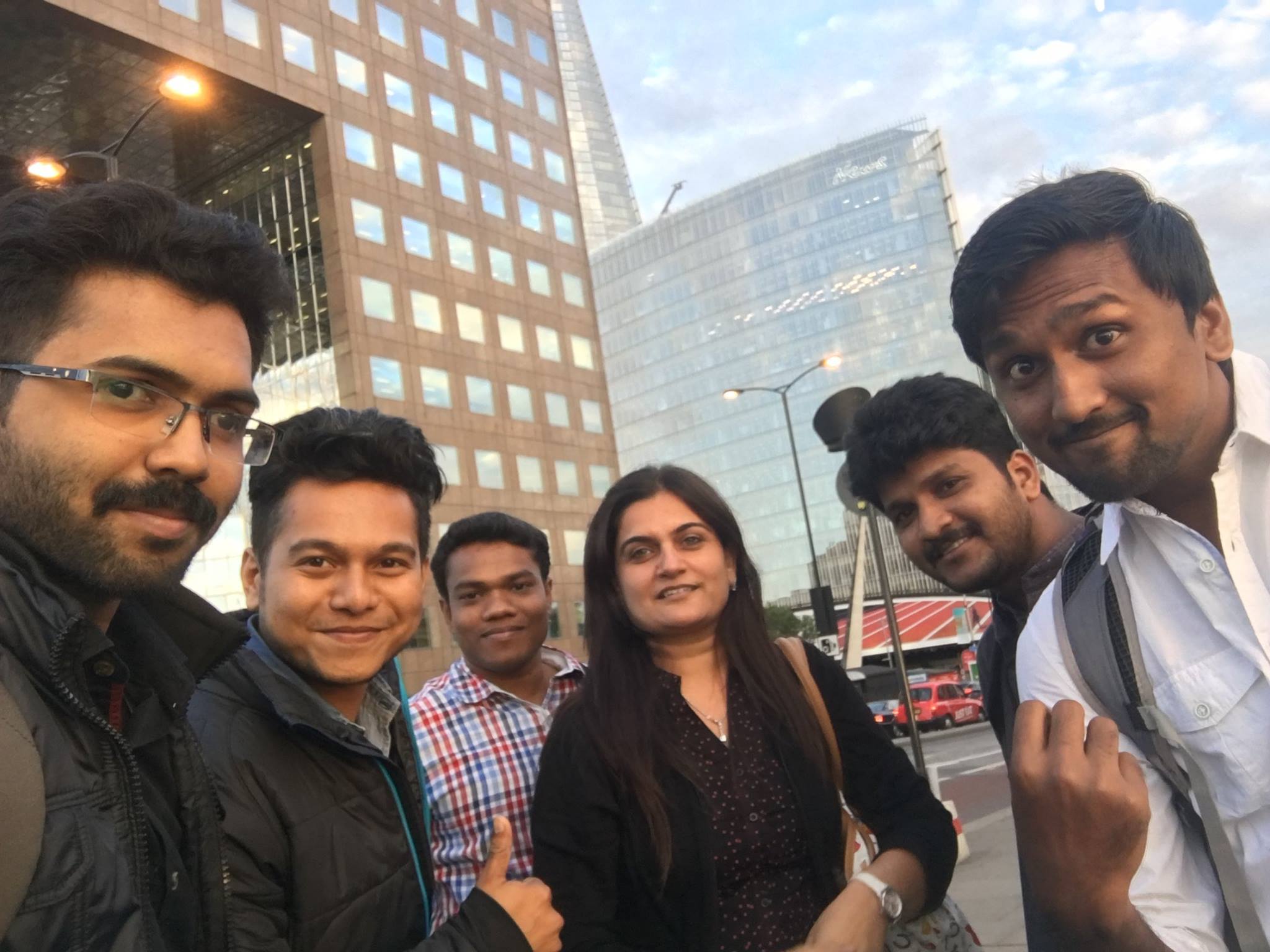 A highly self-motivated team who readily accepted challenges and creating serious impressions to our stakeholders.
The Team
The team for the sun mobile application is a mixture of a talent pool from the various technical background. Here is the team
Aaina Jain – Developer specialised in iOS
Abhishek – Full Stack Backend Engineer
Balaji – Senior Manager
Basith – Developer specialised in iOS
Bharathidasan – QA Engineer specialised in Automation
Hari – Scrum Master
Krishna M – Full Stack Backend Engineer
Manikandan Rajamani – Developer specialised in Android OS
Mohan – Engineering Lead
Murali – Developer specialised in Android OS
Shaveta – Director [Process and Delivery]
Vaijeyanthi – QA Engineer specialised in Backend Testing
Here are the answers from Mohanraj, Engineering lead when asked about his team.
What inspires you about the team?
A young and vibrant team with loads of innovative ideas and creativity deserves the mobile platform to play with. Right people for right job suits this bunch of champs who holds the existing The Sun Mobile app and future plan MPP V2. The Sun Mobile product itself challenging with a lot of device support in both IOS and Android platform and team is already into Sprint 1 to blow up the existing bugs in the product.
Few comments about your team's UK Visit
The team visited London office in July for MPP V2 workshop and did a small POC to check the feasibility and nature of the MPP framework. It helped the team to collaborate with NewsCorp mobile platform folks and helped us to understand the climate and things happening around News mobile technology division. The MPP V2 opens up many opportunities for us from setting up backend services team to supply the MPP formatted data from WordPress backend.
Responsibilities of the team
Basith, Mani and Murali were taking care of Android and IOS app development and to give more power Aaina joined the team recently. Bharathi and Vaijeyanthi are owning quality assurance and makes sure of app robustness. I am looking forward to a successful journey with my team.