Team Loany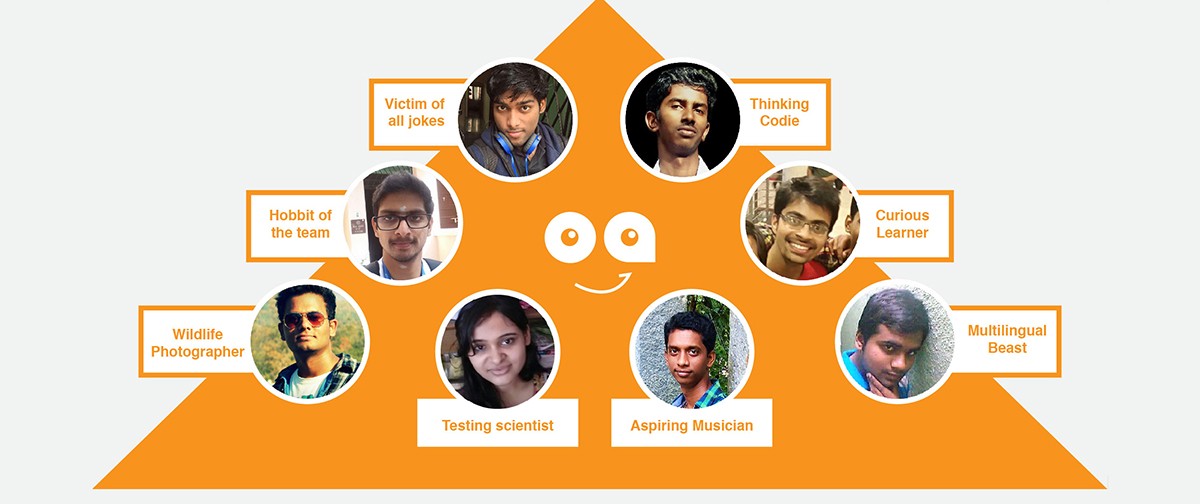 Why Team is Awesome!
This is the team which started out as the first team in GMX. Among many other reasons, this team is awesome because we started from ground zero and we now have a product that brings a small impact in an end-user's life. This small impact is what makes our work meaningful, and fuels our enthusiasm. We're a fun-filled team, always pulling each other's legs and cracking jokes. Most of the times Vignesh is the victim to those jokes. Along with fun, we're always learning something new everyday, which enables us to improve our product. Our team is more like a sub-family to a larger family GyanMatrix, and the feeling of a family keeps us going every day.
Special things for June
New joiners in the team

Richa and Anshul are young QA engineers who will be standing between the developers and the app going to the store. They're the ones who are going to be paid for pointing out our mistakes, and making sure we don't make 'em.
1000 Downloads

Loany crosses 1000 downloads last week. This is a considerable achievement for a financial app which has been in the store for 4 months, with very minimal marketing.
Recognising talents

Couple of weeks back in an All-Hands meeting, Kamal was appreciated for being the Star Performer and Manoj for Emerging Talent in Loany Team. In our last All-Hands meeting, Suresh was recognised as Star Performer of Loany team for his performance and attitude.
Mr. Loany

We have a new mascot to represent our product. Its all over social media, there's no way you didn't see him yet. If you didn't, check out our Facebook page (http://facebook.com/loanyapp) and find him. Special thanks to Arun who gave life to Mr. Loany.