Trends in the Salesforce Development Services in 2021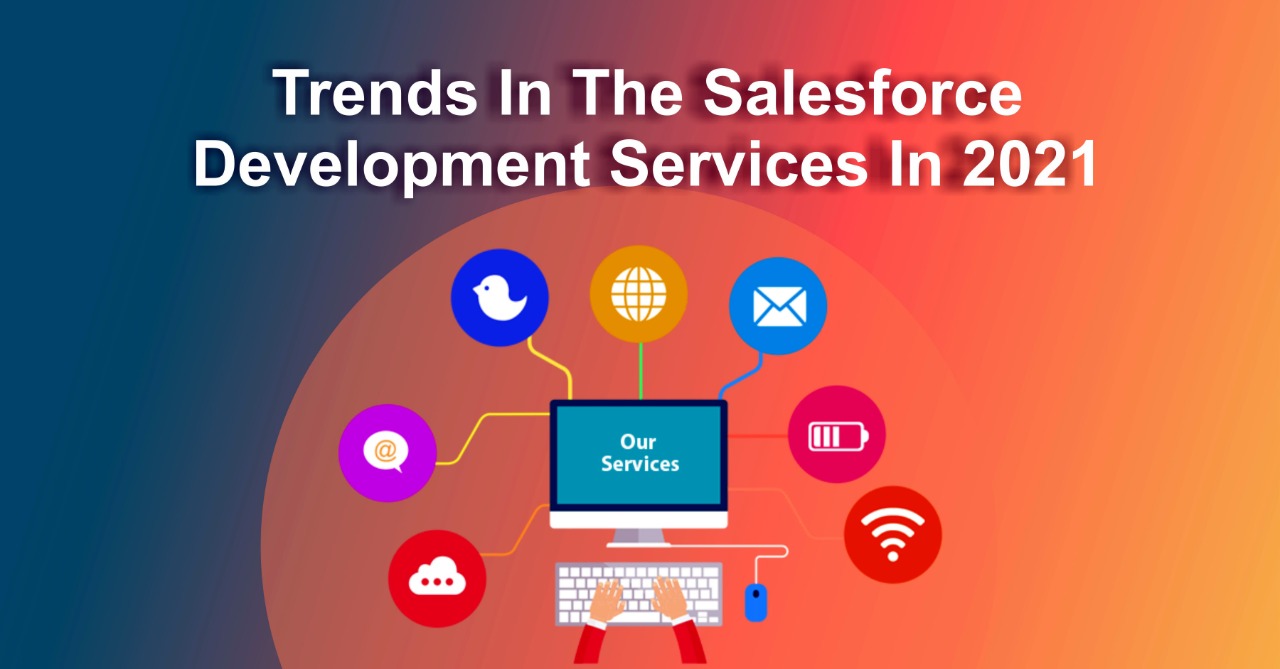 The year 2019 not only saw many significant developments in the field of sales and marketing but also a change in the way businesses sell their products and how they serve their customers. These changes have been brought about by business-critical applications like Salesforce. Over the years, Salesforce has evolved to become an indispensable tool for businesses across various industries and verticals. The application directly impacts the ecosystem that includes teams, clients/customers, and the company.
Check out the Trends in the salesforce development services in 2021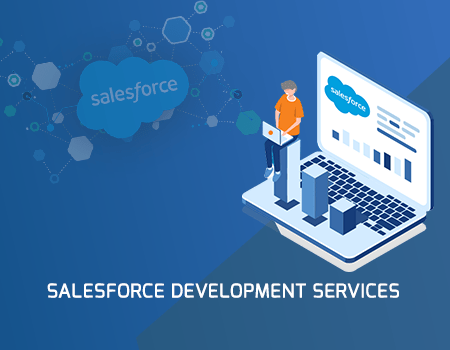 1. Personalized marketing services with Customer 360:
Companies are eager to adopt a customer data platform that will help personalize their marketing efforts to better align with customer needs. With the latest updates in Customer 360, businesses that use Salesforce will now be able to track a customer's entire journey with the organization and across different channels. It will also enable tracking of the unique choices a customer makes with regards to products/services. A better understanding of such personal preferences will help to create targeted ads and other personalized marketing services, which will eventually lead to sales.
2. A shift from reactive to proactive customer service:
Customer satisfaction is regarded as the most important sales metric, and businesses are now focusing on proactively communicating with customers, getting their feedback on products and services, and creating customer-centric solutions.
This will bring a radical shift from customers approaching business with their problems to the business connecting with the customer early on to ensure they are happy with their products/services. Artificial intelligence, data and system integration, and data analysis will be used for attending to queries and to improve customer experience. The sales team's performances can also be measured using this metric.
3. Einstein Voice Assistant and Einstein Voice Bots:
These products are offered as part of Salesforce's voice-based platform. The Voice Assistant lets users interact with Salesforce products and services and update records. With Voice Bots, users can build voice assistants to simplify their work.
4. Salesforce Lightning: 
Built with standard JavaScript, and HTML this new version provides comes with Einstein, Snap-in chat, customizable dashboard, and much more. Migrating from the classic UX to Lightning with smart change management services offered by a Salesforce development company can help businesses manage their sales processes more efficiently.
The change in marketing strategies and the introduction of new features in the Salesforce ecosystem are set to improve the business of companies that invest in Salesforce development services.
If you wish to streamline your organization's sales process, GyanMatrix, a Salesforce development company, can provide you with end-to-end solutions for choosing and implementing Salesforce platforms. Apart from Lightning, VisualForce, SOQL/SOSL, etc., the experts at GyanMatrix can also take care of your data migration, backup, and integration needs.