Web Application Development Trends: Greater speed, simplicity, and functionality in 2021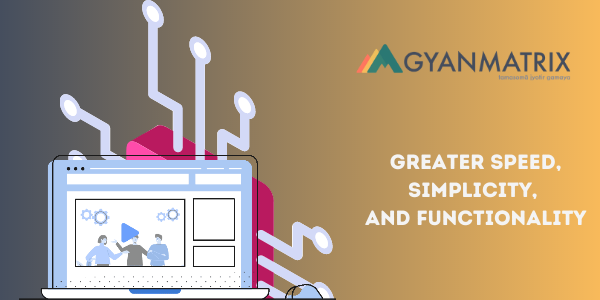 The software world of leading web application development trends continues the forward march positively into 2021 and beyond.
Considering the mighty revenues and business online already in progress, it is a challenging world of high stakes. The truth is that the world remains within the human grip because the mobiles lead the race.
Everything has been getting smaller and sharper for decades all right. Like painting on a grain of rice, work is directed at small screens though vast television screens continue to elevate family and corporate groups.
The future surely belongs to meaningful, dynamic web apps and for assistance and guidance feel free to contact the best web app development company in India.
While mobiles have long conquered tablets and desktops, apps take up 80% of the global time spent online.
The Mysterious World of Application Development
Research and statistics indicate that apps are doing far better than websites. In terms of faster loading time and the specific purposes served amidst very attractive interfaces, apps rule the skies.
Products and companies, even non-for-profit organizations and individuals need apps to keep the show going, and how!
The Mobile-First Emphasis
Who would have ever thought that mobiles would win over personal computers? Mobiles and tablets account for over 50% of internet traffic.
Starting with mobile frameworks rather than desktops and then adapting them to small screens is the new approach.
Lightweight and minimal settings that the mobiles require are easier to work with rather than bulky desktops.
Functionality is now supreme rather than esthetics alone. Fewer pages without columns look good.
Bright contrasting shades and simple geometric designs are effective. Google gives more attention to mobile-first designs.
Which Way Are Mobile Apps Going?
Mobile commerce will add up to over 70% of the total revenue by the end of 2021. Mobile wallets like Apple Pay along with Google Pay and Samsung Pay should double in volume by 2022.
The coming of 5G will spread like wildfire through 2021. 5G smartphones will hit epic dimensions. Over 190 million connections may be expected by 2021.
Along with wearable devices have now appeared foldable devices and they are getting extensive too. Touch screens are everywhere.  US adult wearable users will comprise over 63% of the population by 2021.
Beacon technology that facilitates proximity marking applies to several industries like healthcare. Commencing in 2013, plenty of progress happened.
Some aspects of artificial intelligence are face and image detection, and text and speech recognition.
Augmented reality is common enough and used even for hairstyling. Predictive analytics plays great roles through machine learning and AI, data mining too.
On-demand mobile apps find numerous uses for food delivery, even pet care, and hair salons. Instant apps may be small but serve smart solutions too.
The Search For Simplicity Without Code
Having faced ample complexities over the years, web application development trends with little code or no code at all seem quite possible.
Many companies have simplified the web construction process and apps too can now be quickly devised.
A little bit of ingenuity along with powerful product or service details and artistic approaches would suffice.
Start with basic simplicity and build on the foundation later. Startups could quickly launch whatever they wish to do.
Progressive Web Apps forever
PWAs are among the leading web application development trends. The world of native web apps is being slowly replaced by PWAs that offer similar benefits.
User-friendly to the extreme is what PWAs are all about. They are similar to native apps in offering functions like push notifications and offline access.
Safe and cost-saving, they adjust to all screen sizes well. Easy to install, they are responsive and shareable.
Some prime companies like Twitter and The Washington Post are using PWAs to run the business with all the supreme advantages like super-fast loading times in a world where nobody waits.
Greater conversions and offline access are some superb features.
At much lower costs and less time spent, build PWAs with Angular and Polymer, among others.
Accelerated Mobile Pages Take The Cake
Started by Google for better browsing experiences way back in 2015, AMPs are a hot business now.
Speed is everything online and AMPs facilitate faster website loading times. As a result, visibility gets a boost and SERP positions increase.
SEO is better. AMP HTML open framework is the technology to build AMPs.
Single Page Applications
Smaller companies have lots to benefit from SPA technology. In the eternal search for speed and simplicity, SPAs bring many web application development trends advantages.
Why should the website be cluttered with a range of buttons and links that go here and there? SPAs make server communication easy and improve page performance with finer data protection.
JavaScript frameworks along with Google applications like Gmail and Google maps deliver a vast world of functionalities. The future clearly belongs to SPAs.
Facebook is similar too. The great speed of loading time and the absence of server-side code (API) are positive advantages.
IoT and Voice Search
While IoT connects a variety of devices together in the home or office, Voice Search makes it all so very convenient, hands-free.
Screens are not really needed after all and 2021 will witness mighty voice search usage. Smart speakers enjoy a great future too with audio devices presenting a mega world of dream sounds.
Voice commerce sales are predicted to touch $5 billion in the UK and $40 billion in the USA within 2022.
Web Speech API technology uses speech recognition and text-to-speech synthesis.
Push Notification Advantages
Among the leading web application development trends is the push notification that elevates marketing efforts and provides rich user experiences.
Along with mobile apps that have robust notifications, web apps are doing very well. Push notifications communicate important information about products and services, often based on customer preferences.
There is no need to register. Many marketing vistas between companies and customers are thus opened up. Among several technologies are OneSignal and PushEngage.
Chatbots Are Driven By Artificial Intelligence
Every organization needs a chatbot that never sleeps! Working across global time zones makes it more complex indeed.
Customer services need to provide constant support and that is what chatbots can achieve. Automated chatbots play very efficient roles in making customers feel cared for, though it is clear that chatbots are pieces of software.
Artificial Intelligence provides that human touch. Accepting orders and delivering answers to client questions are among the chatbot duties. Complaints and even emergencies need chatbot assistance.
Connections Established Through APIs
Too many gadgets and devices in the office make connections important to be often remotely controlled from faraway locations. Connectivity and integration reduce time, expense, and complexity.
APIs deserve greater attention than being presently given. The process usually followed is the prototype design along with the backend and frontend process.
Swagger and API Blueprint are some technologies possible. APIs deserve to be among the most important web application development trends.
Cyber-Security is Big Business
The global cyber-security market is valued at over 200 billion dollars in 2021 and probably will get close to 250 billion dollars by 2023.
Personal data and online payments always stand at high risk with ransomware and fraud at all-time high levels.
Theft of data for profit or research has always been a high priority. How to minimize such crime?
IoT protection and mobile security are at the top of the agenda. General Data Protection Regulation and Privacy Policy thus get a lot of attention.
The present year is getting very strict regarding the collection and use of consumer data like in California.
Web Apps That Support Educational Technology
The covid19 pandemic drove the whole world online. The already existing educational infrastructure online has now diversified, and accelerated, to great dimensions to support the difficult conditions.
Web apps that combine the features of AI with PWAs, chatbots, and AWPs would be required in vast dimensions to support educational achievement.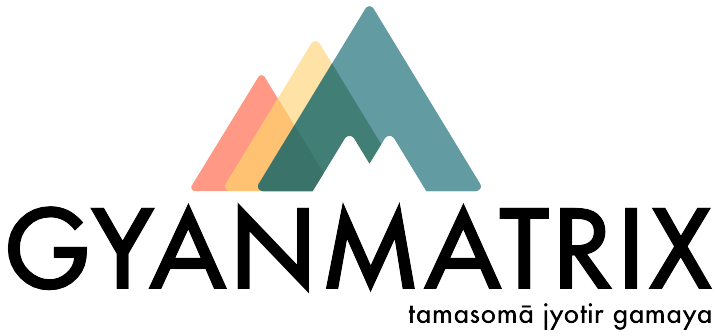 We are a team with a passion for creativity — creativity makes us happy. Our talented teams craft the best code, best services, best solutions, and design amazing user experiences for our clients. Read more here.