Outsourcing and Offshore Development.
For a quick response, please book a meeting slot with us (Only for business enquires)
We'd Love to Hear From You
If you have any questions or need help, please fill out the form below.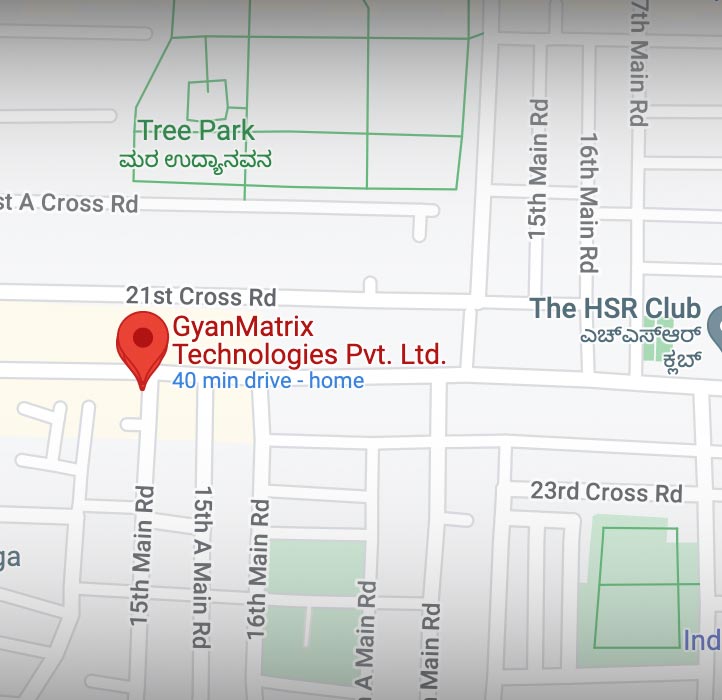 Points of Contact
GyanMatrix Technologies Pvt. Ltd.
Registered Office – Bengaluru
#591 & 592, 3rd Floor, 15th Main Road, 22nd Cross Road, 3rd Sector, HSR Layout Bangalore, Karnataka-560102
Registered Office – Coimbatore
Sumptuous Business Centre,
6th Floor, Hanudev Infotech Park,
Unit No. Block 'C' SF. No:558/2,
Udaiyampalayam main Road, NavaIndia, Coimbatore, Tamil Nadu – 641028
Development Center – Coimbatore
#17/1, Stark Towers, First Floor,
Kamarajar Nagar, Kalapatti main road, Kalapatti, Coimbatore,
Tamil Nadu – 641 014
#424 Bungalow Dr, El Segundo,
CA-90245
Information & Services
Support & Recruitment 
Need Help?
See If You Can Find Your Answer Here
What are the various types of apps you can develop?
purushothama
2022-09-04T22:41:42+05:30
We can develop a diverse range of apps for a variety of platforms, from IOS, Android, and Web for Hybrid – platforms and Cross-platform operationality. Our app development agency provides complete cycle services for application design, integration, and management. Use our vast expertise working with all key technologies to delight your users with articulate and feature-rich native iOS / Android, cross-platform, or Progressive Web Apps.