Salesforce Mobile App Development
Gyanmatrix: Your Partner for Cutting-Edge Salesforce Mobile App Development.
Build Smarter, Faster Mobile Apps with Salesforce
Gyanmatrix is a Salesforce mobile app development company. We have experience in developing innovative and user-friendly mobile apps for businesses of all sizes.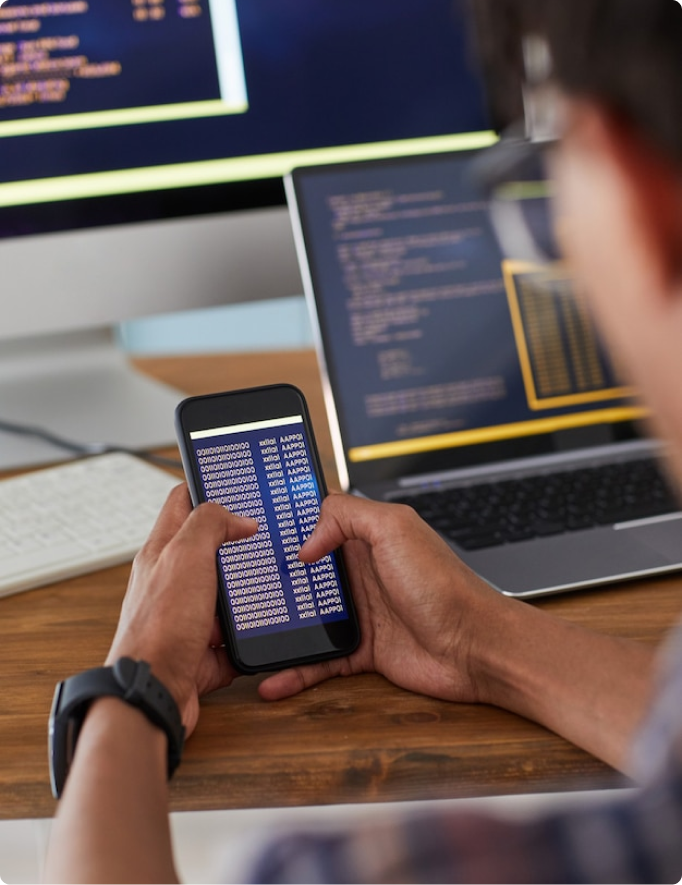 What is Salesforce Mobile App Development?
Salesforce Mobile App Development is a specialized process focusing on creating mobile applications tailored to work seamlessly with Salesforce, a globally recognized Customer Relationship Management (CRM) platform. These custom mobile apps play a vital role in modern businesses by extending the capabilities of Salesforce to mobile devices, allowing users to access essential data, collaborate effectively, and make informed decisions on the go.
25M+
App Downloads for our Clients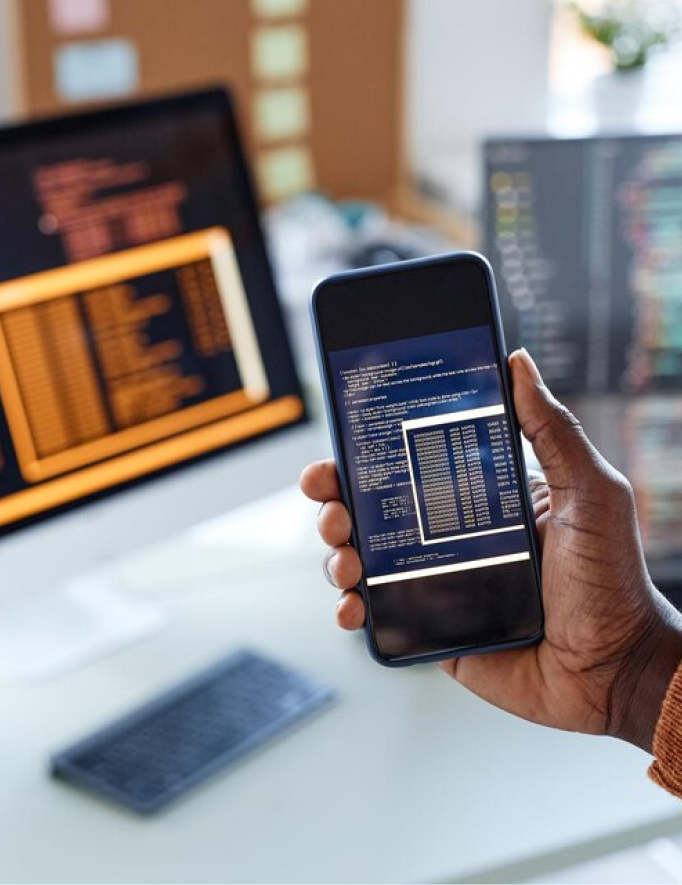 Salesforce Mobile App Development Services
Building Mobile Apps Has Never Been This Easy!
All You've To Do Is Just Schedule A Call.
Technologies We Master With
Swift, Java, React Native, Figma, Xcode, Android Studio, MongoDB, My SQL, Adobe XD, and add all the tech stacks you use.
You build the business and we'll Build the App in 6 simple steps
Meet with the client to understand their business needs and objectives, discuss the app idea, and collect requirements. Analyze the competition and research the market to validate the app idea. Plan the project scope, timeline, and budget.
Develop the wireframes and visual designs for the mobile app's UI/UX. Create a clickable prototype to test the user flow and interaction design. Get feedback from the client and iterate on the design.
Development & Integration
Build the mobile app using Salesforce Mobile SDK, leveraging native device capabilities and Salesforce APIs. Integrate with other enterprise systems and data sources as required. Develop features and functionality that align with the client's business goals and user needs.
Testing & Quality Assurance
Conduct rigorous testing and QA to ensure the app is bug-free, meets performance and security standards, and provides a seamless user experience. Get feedback from the client and iterate on the app until it's ready for deployment.
Deploy the app to the Salesforce AppExchange or client's server, and ensure it's properly configured for the target users. Conduct a soft launch and gather feedback from the early adopters. Address any issues that arise during the launch and fix bugs as necessary.
Provide ongoing maintenance and support to ensure the app remains up-to-date, secure, and performant. Monitor the app's usage analytics and user feedback to identify areas for improvement or new feature development. Work closely with the client to prioritize and implement updates to the app over time.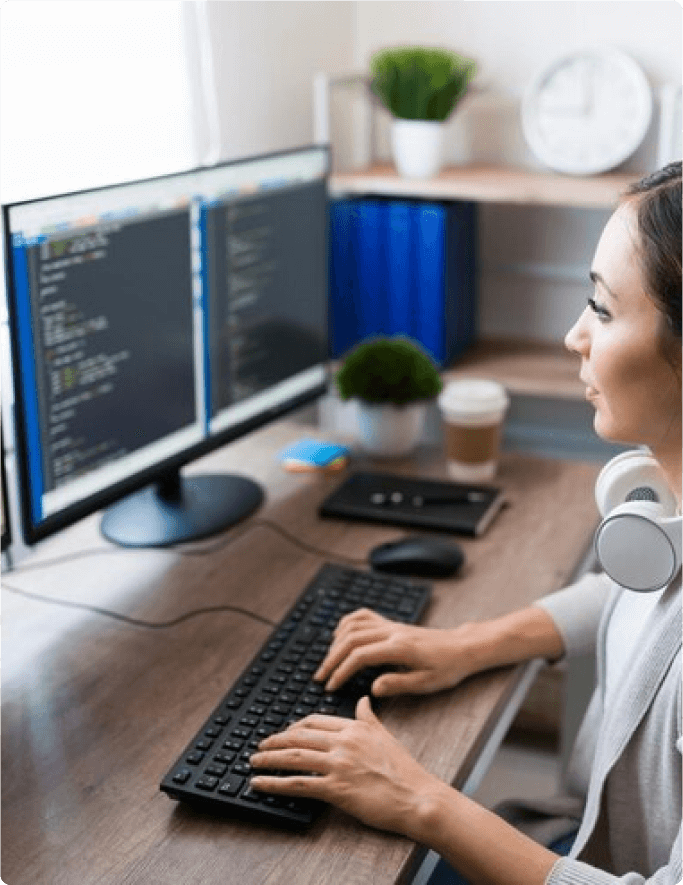 Why Choose GyanMatrix for Salesforce Mobile App Development?
Frequently Asked Questions:
How can I ensure the security of my Salesforce apps?
positionmatter ralecon
2023-10-25T18:36:25+05:30
Ensuring the security of Salesforce apps is paramount to protecting sensitive data and maintaining user trust. Consider these best practices:
Role-Based Access Control (RBAC): Implement strict user access controls, limiting permissions to only what's necessary.

Data Encryption: Use Salesforce's encryption features to safeguard data at rest and in transit.

Two-Factor Authentication (2FA): Require 2FA for user logins to prevent unauthorized access.

Regular Auditing: Monitor and log user activities to detect and respond to security threats.

Security Review: Submit your app for Salesforce's security review to ensure it complies with security standards.

Secure Coding: Follow best practices in coding to prevent common vulnerabilities like injection attacks.