GyanMatrix's Earn While You Learn (EWL) program is an excellent opportunity for young professionals to gain industry experience and learn new technology stacks. GMXians who provide in-class sessions and evaluations closely monitor the program. Students will be better prepared for their future careers as a result of this.
We allows students to participate in day-to-day team engagement activities, the Agile process, and learn new skills. This better prepares the interns for their future careers.
These programs are designed specifically for fresh young aspiring minds who want to identify their strong suit and advance with it as they grow to be self-reliant individuals who can demonstrate a competitive value asset in the industry.
Stories From Our Interns!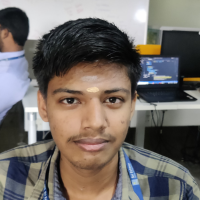 I am being trained in EWL ( Earn While Learn ) since 7th May 2022, I am very thankful to GyanMatrix for giving such great training. I have learned about Web Development much more and the topic below it – HTML, CSS, Java script, React, Mongodb. Before this training I don't have an idea about Web Development, now I am able to develop websites. Thank you for such opportunities.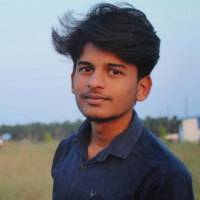 First of all, I need to thanks to GyanMatrix Technologies for giving me opportunity to explore my talent in field. After joining in this EWYL program , I started to research about IT fields jobs & which will suits for me. I decided to work as UI /UX designer. This program helps me to startup gear for my career. Once again Thank for giving this opportunity.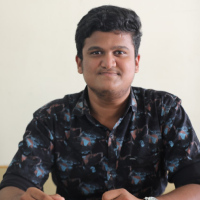 My experience with Gyan Matrix was a very good. It was a wonderful experience learning from the experts who are really good at what they teach. Through the internship with GMX, I gained a huge knowledge of web development. I had no knowledge of web development in the early stages, but with this internship's help, I gained a huge knowledge. I enjoy, and progressing my carrier professionally and personally.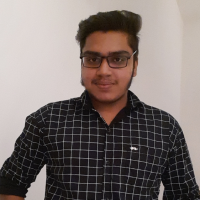 I am being trained in EWL ( Earn While Learn ) since 7th May 2022.I am very glad.A special thanks to GyanMatrix for giving such great training. GyanMatrix trainer truly improved my coding skills & the mentor had such a great way of training and they focused more on practical training and provided me with some high-quality content that helped me a lot.They inspire a lot and encourage us to learn new technology. Before I didn't have any idea about web development but now I can able to develop a new website.Happy to get trained from them.
Internship provided by "GyanMatrix " is great experience, before starting this internship I even don't know how I can survive in IT field. after joining this internship I got lot of IT experience and I got a good mentor who had a experience of more then 8 years in his field. I have a 0% of knowledge in web development and now I have a good knowledge in web development. This internship is good experience in my beginning IT career. Thanks to give the opportunity to share my experience in "GyanMatrix".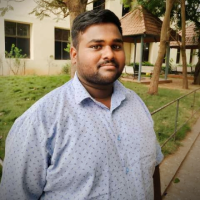 it was a great experience after joining into GyanMatrix I had learnt lots and lot about the web and web side application and also learnt the culture of IT sector… I importantly mentor who guide us were technical skilled and knowledged persons they are teached more over than a teacher and communicate with as a friend So it was a really helpful for my future.
Apply for an Internship
Don't miss out on your next big career opportunity. Fill the form and our HR will reach out to you shortly!