Full Stack Development
Modern businesses are looking for efficient and effective full stack developers in Bangalore that provide customizable, scalable, and reliable solutions. These services encompass various processes, including front and back-end, database management, web designing, etc. They are rendered by full stack developers, designers and analysts with extensive knowledge of current tools and technologies.
Full stack development companies in India are highly sought out to tackle business requirements like:
Website/mobile application development
API development
Customised software and application development
CMS development
Framework development
Project planning
Architecture planning
HTML wireframe
Responsive design
Front-end and back-end design
Prototype design
Agile development
Cloud and DevOps
API integration
Manual testing
Automated testing
Load testing
Technical support
Organisations from different sectors and industries hire full stack development companies in India to achieve their business goals. These service providers do thorough mitigation and assessment of risks to ensure high quality, seamless development and testing of products/applications. Some of the top industries that hire the services of full stack developers are:
Large scale enterprises/start-ups
B2B and B2C companies
Educational/financial institutions
Media and entertainment industries
Online businesses and e-commerce companies
Non-profit organisations and more
Full Stack Development Solutions offered by GyanMatrix
At GyanMatrix, we provide you with the latest
web development
and
mobile application solutions
. We have a team of skilled full stack developers who can deliver all the solutions you require within a stipulated time. With our experts dedicatedly focusing on specialised areas, you can be assured of high-quality delivery of services. We work on the complete development process based on your needs and mainly focus on: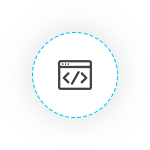 Front-end Development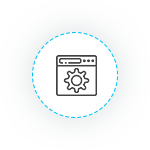 Back-end Development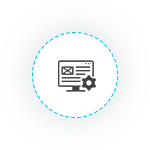 CMS Development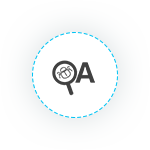 QA Testing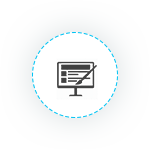 Web Designing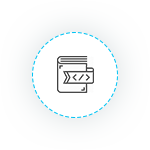 Framework Development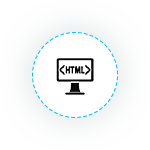 HTML & CSS Development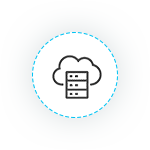 Server and Hosting Integration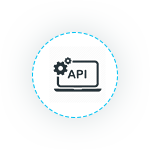 API and Web Services Development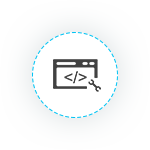 Custom Software Development
Our front-end and back-end developers work round the clock to ensure timely completion of fully scalable projects. The website developers at GyanMatrix come with years of designing experience, technical knowledge, and an in-depth understanding of tools. Some of the major technologies that are used by us are:
JavaScript, React JS, Angular JS
JS, express.js
MySQL, MS-SQL, Oracle, PostgreSQL, MongoDB
jQuery, Bootstrap, CSS, HTML5
We can help you increase your business efficiency by reducing development time and cost. If you wish to discuss more about the full stack development services we provide, you can email us at
[email protected]
or call us at (+91) 9139393333.