Increase Your Brand Visibility With The Right Mobile App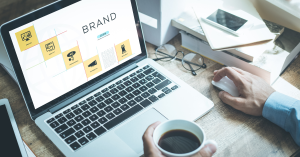 As more of the world's population becomes smartphone users, businesses heavily rely on mobile apps to keep their customers informed and engaged.
Currently, 6.92 billion people around the globe use smartphones, and this number is expected to jump up to 7.33 billion in 2025 – creating new opportunities for businesses everywhere! (source)
With today's technology, creating a feature-rich, an intuitive mobile app is both affordable and simple. In addition, developing such an app tailored to your audience's needs can significantly increase your reach and strengthen customer loyalty. 
In this article, let us take a look at how a mobile app can help you drive the attention that your brand needs:
1. Boost customer retention
Did you know that  80% of your future profits will come from 20% of your existing customers? (source). That means preserving your customers is critical to strive for higher success in your business.
So, how do you retain your customers? 
Many customer retention strategies are available, but with the domination of mobile devices, employing a mobile app is one of the most effective ways to preserve your customers. 
Having an attractive mobile application is the first step toward retaining customers. To ensure customers remain loyal, they require something of value to make them stay; loyalty programs can significantly increase customer retention. 
By providing offers and discounts through these schemes, companies can motivate users to use the app, increasing their engagement. Combining easy guidance with value-added services is critical to establishing a loyal customer base that remains true to your business.
2. Build brand awareness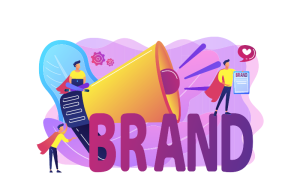 Since too many technologies and tools are available at our disposal, businesses are continuously expanding their brand recognition. 
Although they pull their thoughts and ideas in dozens of directions, they often miss out on the secret key to unlock their brand awareness – mobile apps. 
So, how can your mobile apps help in boosting your brand awareness?
Once users have installed the application on their phone, they often come across the logo, allowing for regular reminders of your company's presence. 
Plus, interactive apps that provide the features that their intended audience looks for have a greater chance of encouraging people to use them frequently, leading to an increase in the sale of products and services. 
Moreover, how often users interact with an app is directly proportional to benefits – the more frequent the interaction, the sooner a user will decide to avail of the brand's offerings. 
Hence, they will always be aware of your brand and spread your brand awareness.
3. Enhance customer engagement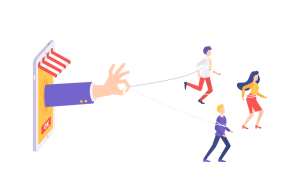 Your customers are quick to leave you if you do not engage with them correctly. Thus, keeping them close and tying a firm knot with them is essential. And you can achieve that by frequently offering them fresh, personalized content related to their interests. 
Additionally, mobile apps can be loaded with interactive elements and features. For example, you can use push notifications to keep your clients connected until the very end. Or else you can use the search feature to help your customers navigate to their destination.
So, by developing mobile apps, you can enhance your customer interactions and look forward to increasing your brand's visibility.
4. Interaction with social networking sites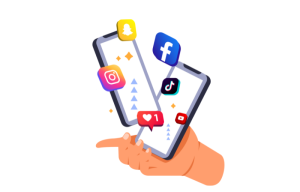 There's no denying the fact that social media platforms are the game changer for elevating your marketing efforts. 
These sites are the places where most of your customers reside. Therefore, businesses firmly adopt social channels to promote their advertising efforts consistently.
On the flip side, mobile applications, an effective marketing channel, can seamlessly sync with social media sites, making your users see the better side of your brand and turn them into word-of-mouth promoters if they feel connected with your app. 
This allows your brand to have an increased reach among a wider audience and contributes to the growth of a brand identity.
5. Gain an edge over your competitors
Today, businesses operate in extremely competitive market verticals. In the face of such fierce competition, how can you, as a business owner, set yourself apart from the crowd?
The answer is mobile apps. The other marketing channels have a more challenging time standing out from the crowd than a great app. Using mobile apps as a marketing channel, you can deliver excellent customer support to your audience. 
It also shows your customers that you invested in making their experience better. Therefore, your company can gain a better image in the eyes of potential customers, allowing you to put yourself far ahead of your competitors.
Brand visibility brings your customers and businesses together and thereby increases your revenue. So, ensure you own an effective marketing tool like a mobile app to achieve it. They are now an essential need for businesses to succeed and thrive.
Related: What You Need to Know Before You Develop a Mobile App
If you don't have one, contact a top mobile app development company today! Having them by your side will enable you to create the app you desire, opening up new opportunities for your company.