What Does The Future Hold For Software Development in 2023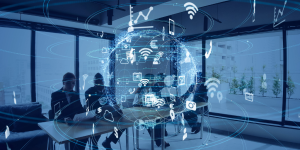 We can't always predict the future, but regarding software development, one thing is sure: The future looks incredibly exciting! 
With such rapid advancements in technology, it's no wonder that software developers are constantly on their toes, ensuring that they're up to date with the latest trends and tools being used for optimal efficiency in creation. 
According to research, the global software market is predicted to experience a CAGR of 5.72% between 2022 and 2027, which will result in total revenue reaching an estimated $812.90 billion by 2027 (source). 
In this article, we'll look at some current trends and get an idea of where software development could go. 
Let's dive into what tomorrow holds!
Top 6 Software Development Trends in 2023
AI and Machine Learning
Artificial Intelligence (AI) and data science leveraging Machine Learning (ML) have been in increasing demand recently, prompting an effect on both what is being developed and how it's operated. 
ML can aid in multiple stages of development, from informing priorities to setting budgets to testing prototypes. Generative AI is forecasted as one of the top methods making waves in 2023—the technology that enables new content production through existing material. 
This revolutionary machine learning method has many applications like software development, targeted marketing, and even pharmaceuticals. It's projected that within 3 years, this technology will increase its contribution of data produced from less than 1% today (source). 
Further, with augmented programming assistance from generative AI in software development projects, programmers can take their coding skills to higher levels more efficiently than ever before.
Cybersecurity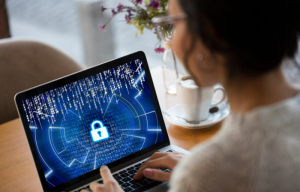 Cybersecurity quickly emerges as one of the most sought-after software technologies in our increasingly digitally interconnected world. 
With growing cyberattack threats and an ever-expanding list of software industry trends, like AI, cybersecurity systems are becoming more essential than ever to protect businesses from harm. 
Low-Code / No-Code development platforms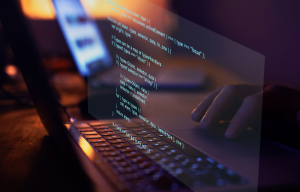 Low-code and no-code development platforms (LCDP/NCDP) are revolutionizing the world of software development with their extraordinary, streamlined approach to building mobile and web applications. 
They provide pre-built blocks that can be easily dragged and dropped in a visual environment, which enables even professional developers to rapidly develop apps with ease. 
Also, many organizations have taken up LCNC solutions as they assist developers in designing applications with minimal coding. 
Big Data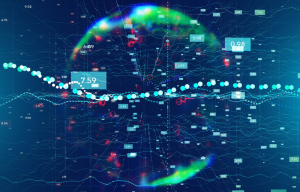 Big data can transform businesses' decisions by allowing more efficient exploration of large and complex datasets. 
Rather than attempting to ignore or organize an overwhelming amount of unstructured information, contemporary concepts such as "data fabrics" offer organizations access to a flexible combination of many sources. 
Furthermore, the AI-driven marketplace enables them to explore analytics and edge infrastructure with much greater ease to find exactly what they need from within their own massive database stores.
Adoption of Blockchain technology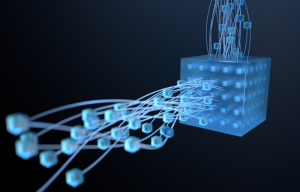 Blockchain has firmly established itself as an exceptional technology for software development and is quickly becoming the go-to solution for various industries, including automotive, agriculture, and logistics. 
Also, blockchain is expected to be implemented in many more applications. Decentralized systems, public-key cryptography capabilities, and immutable transaction records further demonstrate why businesses are drawn to this revolutionary technology.
Furthermore, projections indicate that the global blockchain market in the healthcare market is expected to reach a total of USD 5,798.0 million by 2027 and experience a CAGR of 64.5% (source). With ever-growing popularity driven by these exemplary traits, there's never been a better time to invest in blockchain solutions.
Software Outsourcing
Outsourcing software development is becoming popular for organizations that want to preserve their resources and money by not hiring an expensive in-house team. 
It can be challenging to find IT experts who are capable of producing high-grade software applications quickly and within most industries. Moreover, in 2023, the global value of IT outsourcing was USD 469.28 billion, with a CAGR forecasted at 7.03%, totaling up to USD 758.67 billion by 2030 (source). 
By choosing software outsourcing, businesses can take advantage of rapid growth opportunities, cost-effectiveness, enhanced product quality assurance, and reduced risks – all while preserving their precious company funds.
Related: 10 Signs You Need to Outsource Your Mobile App Development to a Top Company!
Overall, mobile app development companies must be mindful of these evolving trends as they create new products and services, identifying areas where they can improve their development processes.
In the end, software developers are the ones who create the solutions that drive businesses forward and ensure they stay competitive in a rapidly changing world. By leveraging the latest trends and technologies while looking ahead, software developers can ensure they are ready for whatever the future may bring.